Matthew Fiascone (President of The Habitat Company) - YREP Speaker Luncheon
Description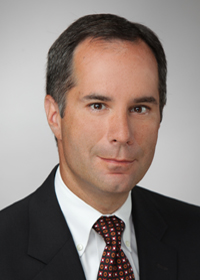 MULTIFAMILY DEVEOPMENT AND INVESTMENT IN TODAY'S MARKET
The Young Real Estate Professionals is extremely excited to have Mr. Matthew Fiascone, President of The Habitat Company speak at our next speaker luncheon on Thursday, January 25, 2018 from noon to 1:30pm.
Matt Fiascone has led a full range of real estate development and investment activities for more than 30 years. Since joining The Habitat Company in 2011, Matt has been instrumental in strategizing, executing, and managing capital events including development joint ventures, recapitalization of existing ventures and acquisitions. Matt has also established new relationships for both debt and equity, and launched The Habitat Company's asset management platform.
As President he leads the creation and integration of the strategic vision and growth of Habitat. During his tenure he has overseen the expansion of the company's footprint and assets under management to the highest level in the company's history.
Previously, Matt served as Senior Vice President for Inland Real Estate Development Corporation, where he originated and implemented over 150 real estate transactions involving assets valued at over $1 billion and negotiated and managed over $250 million in equity joint ventures.
Matt serves as Vice Chairman of the Board of Directors of Inland Bank and Trust and is a member of Lambda Alpha (a Land Economics Honorary Society), the Urban Land Institute, and the National Multi Housing Council. Mr. Fiascone has been a frequent speaker and panelist for industry events. In addition, he is a licensed real estate broker in Illinois, Florida, Wisconsin and Missouri.
Matt has a Bachelor's degree in Business and Economics from Bradley University
---
As always, there will be a question and answer period during/following the presentation.
There are only 70 seats available for this event. Tickets are non-refundable.

PLEASE NOTE:
If you would like to become a YREP member to receive a discount on speaker luncheons along with other Member benefits, just join YREP prior to purchasing your luncheon ticket.

---
Registration Ends
Tuesday, January 23rd at Noon

(or when all seats are reserved, whichever comes first)
Pre-Registration Required No Walk-ins Permitted
---
If you have any questions or are experiencing any technical difficulties registering for this event, please contact 312-231-8851 or email info@yrep.org