Description
Kicking off a national tour, Matthew Desmond, Pulitzer Prize-winning author of Evicted: Poverty and Profit in the American City, will visit Minneapolis this fall to shine a light on an often-misunderstood public crisis and galvanize a citywide conversation to address the region's deep housing challenges.
Shortly after his release of an unprecedented amount of data on eviction rates across the US, Desmond will speak to the devastating impacts of evictions, poverty and homelessness and join local advocates and leaders to highlight efforts and solutions to provide decent, stable housing for the most vulnerable in the Twin Cities.
Minneapolis is one of just five cities on Desmond's Eviction Lab tour, along with Chicago, New York, San Francisco, and Louisville. Don't miss the opportunity to hear from a nationally renown scholar, award-winning author and inspiring speaker! For more information, visit http://evictionlab.org


Desmond's appearance is hosted by Alliance Housing and Minnesota Housing Partnership, in collaboration with many other local housing advocacy organizations. If you have experienced eviction or do not have the financial means to attend, please contact carolyn.szczepanski@mhponline.org to inquire about free or subsidized tickets.

Sponsored by: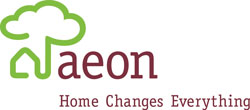 Date and Time
Location
Augsburg College, Horversten Chapel in the Foss Center
625 22nd Ave S
Minneapolis, MN 55454
Refund Policy