Matthew Carter: Over the top at ATypI 2018 Antwerp
Description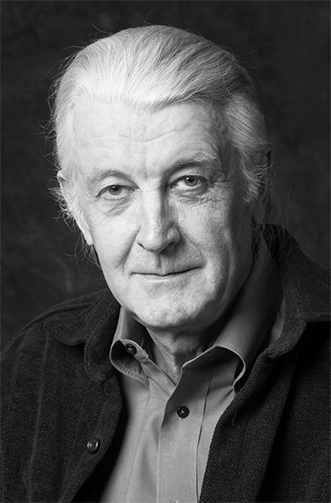 Join us in Antwerp on Wednesday, September 12, for an exciting evening with one of the brightest stars in type and design. As part of ATypI 2018, Matthew Carter goes "Over the top" in his opening keynote address for this year's star-studded letterfest.
Matthew Carter has given ten talks at ATypI conferences, beginning in 1971. This year, he cranks it up to eleven by revisiting some of his previous topics, including, but not confined to: newspaper text types, experimental type design, type and technology, the origins of his Galliard and Walker type designs, Bruce Rogers' Centaur type, legibility research, and more.
This event is free and open to members of the public, but you must reserve your ticket here in order to be admitted to the theater. Seating is limited, so don't delay! Please note: ATypI full-conference attendees are already guaranteed a seat and do not need to register here.
"Matthew Carter: Over the top" is presented by the Association Typographique Internationale (ATypI), and is sponsored by Type Network.

About Matthew Carter
Matthew Carter is a type designer with 60 years' experience in typographic technologies, ranging from hand-cut punches to computer fonts. After a long association with the Linotype companies, he was a co-founder of Bitstream Inc. in 1981, a digital type foundry where he worked for ten years. Carter is now a principal of Carter & Cone Type Inc., designers and producers of original typefaces, in Cambridge, Massachusetts. Carter's type designs include ITC Galliard, Snell Roundhand and Shelley scripts, Helvetica Compressed, Olympian, Bell Centennial, ITC Charter, Mantinia, Sophia, Big Caslon, Big Moore, Miller, Roster, Georgia, Verdana, Tahoma, Sitka, and Carter Sans.
About Type Network
Type Network offers a catalog of high-quality typefaces from some of the world's best independent designers and foundries. Discerning typographers and graphic designers depend on us: from high-impact branding and headlines to clear UI and text, we've got the right type for every project. Many of Matthew Carter's exceptional typeface designs are available on his foundry home at Type Network: cartercone.typenetwork.com.
About ATypI
Founded in 1957, ATypI (Association Typographique Internationale) is the premier worldwide organization dedicated to type and typography. ATypI 2018 Antwerp | 11–15 September
If you love type, you'll love ATypI! Visit ATypI.org/2018 for complete details about ATypI's 62nd annual conference, which features more than 125 exceptional speakers and workshop leaders. View program details and register to experience five letter-filled days and nights in the beautiful city of Antwerp.
Photo by SteveMarselStudio.com.