Matters of the Mind 3: Youth Resilience

Thursday, June 20, 2013 from 4:00 PM to 5:30 PM (EDT)
Event Details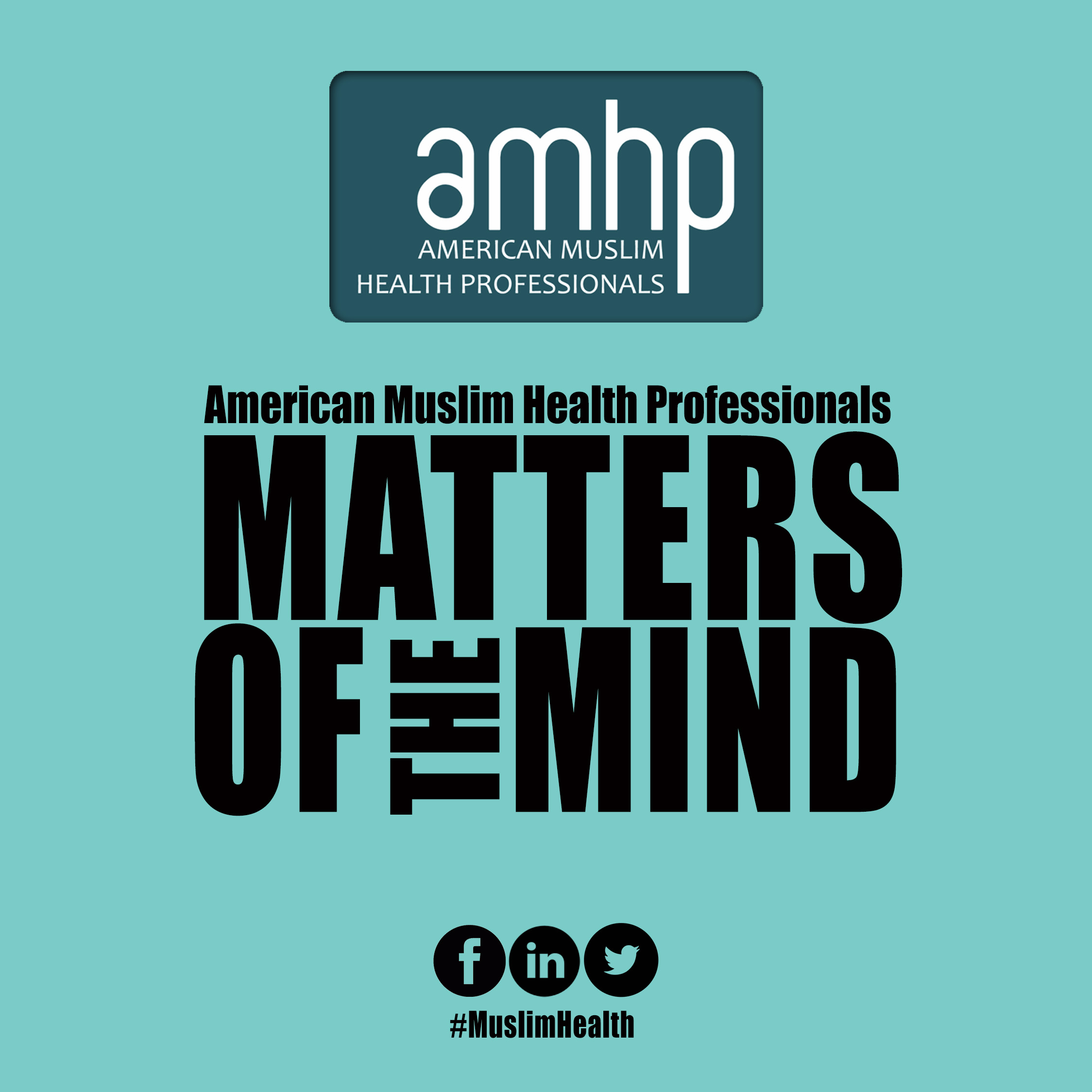 This webinar is designed to give youth a platform to share experiences of alienation and discrimination they may have experienced directly or observed.  Our panel is made up of 7 speakers ages 15-25 who will share their stories, followed by a conversation with webinar participants. We anticipate a lively discussion and look forward to creating a space where stories and lessons are shared. This webinar is the third in our Matters of the Mind series, co-sponsored by American Muslim Health Professionals and the Islamic Society of North America (ISNA) 
Speakers that will particiapte in this panel will be: 
Sohaib Sultan: 

Sohaib Nazeer Sultan is the first full-time Muslim Life Coordinator and Chaplain at Princeton University. 

He is a graduate of the Hartford Theological Seminary earning a Masters in Islamic Studies & Christian-Muslim Relations, and a Graduate Certificate in Islamic Chaplaincy. His research and academic interests are in Islamic spirituality and psychology, as well as the development of practical skills in religious leadership. Sultan's master's thesis was on Preaching with Purpose: Writing and Delivering Great Sermons.

Adar Hussein: 

Adar Hussein was born and raised in Virginia. She spent her middle school years at a prestigious private school in VA as the only girl who wore hijab. She possesses a unique insight into what it takes to be a confident Muslim teen in these times, as well as how to combat stereotypes and discrimination. She is an upcoming junior in high school and hopes to one day become a psychiatrist.

Asha Noor: 

Asha Noor is a Somali-American graduate of Michigan State University. She was born and raised in VA and plans to pursue a Masters in Conflict Resolution.

Erin O'Connor: 

Erin O'Connor embraced Islam in 2010 while pursuing a Bachelor's in Psychology and a minor in Religious Studies at Michigan State University. This fall, she will begin a Master of Social Work (MSW) program at Wayne State University in Detroit. Passionate about diversity and interfaith relations, Erin also enjoys writing and playing the piano.

Abdullah Alhasasneh: 

Abdullah Alhasasneh is a Palestinian-American who was raised in the DC Metro area.  He recently moved to Detroit, MI to work as a high school teacher. Abdullah is happily married to his Yemeni wife, despite the difference in nationalities and culture barriers.

Faraz Anjum: 

Faraz Anjum, was born in Pakistan, and spent the majority of his youth in the Metro Detroit Area in Michigan, with brief stints in Canada and Chicago. Faraz attended Michigan State University majoring in Kinesiology with a focus on Exercise Science. He hopes to share his experiences not only as a student but one who really tried to excel in the realm of athletics as an adolescent living in post 9/11 era.

Manzur Moidunny: 

Manzur grew up in Detroit, around its eastern outskirts in Roseville, Michigan. He graduated with a degree in Business and will be attending Lake Erie College of Osteopathic Medicine this fall. Manzur plans to go into local community family practice and also work with international health initiatives. Manzur enjoys traveling, playing sports, and reading in his spare time. 
Spreecast Link
: 
http://www.spreecast.com/events/matters-of-the-mind-3-youth-resilience
Please note: The event is FREE of charge but you must RSVP through this eventbrite link
When & Where

http://www.spreecast.com/events/matters-of-the-mind-3-youth-resilience




Thursday, June 20, 2013 from 4:00 PM to 5:30 PM (EDT)
Add to my calendar
Organizer
American Muslim Health Professionals is a national nonprofit association committed to empowering American Muslims in the health profession to improve the health of Americans.