Description
Learn how sales works with Joe Flanagan. In this workshop, Joe will ask one entrepreneur to volunteer and describe what sales challenges he/she is experiencing. With assistance and input from the class, Joe will help the entrepreneur develop his/her sales strategy.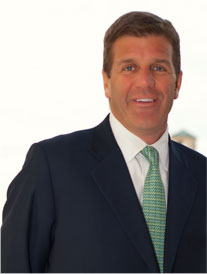 Joe Flanagan is a successful entrepreneur who turned his ability to sell and his understanding of building relationships into a multi-million dollar business. He is the the CEO of Acquirent, an outsourced sales force solution for businesses. Joe's 25 years of sales experience have allowed him to do what he loves most, which is teach and coach so many of our young, talented sales professionals the lessons of sales that he learned through trial and error.
After 5 years of working at a large, international insurance brokerage, Joe Flanagan struck out on his own at the age of 27. He built JP Flanagan Corporation, his own insurance agency, into one of Chicago's largest -- with offices throughout the country. In 2001, he sold his company to Hub International, where he sat on their executive committee for 3 years and was on the floor of the NYSE when Hub went public. In 2002, he was named one of the "rising stars" in the industry by Business Insurance Magazine. Joe is currently the Chairman of the Board of a non-profit, Access to Care, which delivers primary care services to approximately 15,000 uninsured people in suburban Cook County.