Description
Physicians are affected by regulation more than nearly every other occupation. This workshop will discuss the regulations that physicians and those who do business with them face. Speaker Ericka Adler will discuss: HIPAA, limitations on free gifts or discounts to physicians, paying physicians in any capacity, and reporting requirements for those who do business with physicians.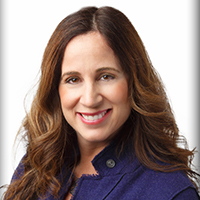 Ericka concentrates in regulatory and transactional healthcare law. She represents individual providers, physician groups, and other healthcare entities including home healthcare agencies, DME companies, hospices, MRI facilities, and surgery centers. She has extensive experience in compliance counseling, structuring and implementing complex joint ventures to comply with state and federal laws and regulations, including Stark, Anti-Kickback Statute, fee-splitting concerns, the corporate practice of medicine, and other restrictions on healthcare professionals. Ericka devotes a large part of her practice to advising professionals and practices on contracts and compensation arrangements, also assisting in the acquisition and sale of health care entities. She works with providers regarding HIPAA, fraud and abuse, billing audits, government investigations, licensure matters, and contract disputes.

Ericka is an adjunct professor of law at DePaul University College of Law where she teaches a class on healthcare fraud and abuse. She is also a contributing writer to the law and malpractice section of the online magazine Physicians Practice, where she addresses legal and management issues facing independent physician practices.