Description
Come learn tips and tricks on how to take the "mystery" out of insurance. In this workshop, Anna Maria Viti-Welch will help you understand the basics of insurance and some of the coverage options available, as well as how to develop questions when speaking to an insurance agent. More specifically, she will discuss:
Discuss the basis of insurance
Tips about the insurance process
Explanation and examples of different lines of business
Optional coverages to think about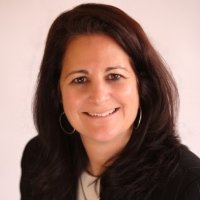 Anna Maria Viti-Welch is president of the VITI Companies and has over 25 years of experience in the business insurance industry. Her company helps not only large and small business owners, but also individuals with their insurance needs. Guy Viti Insurance Agency represents many insurance companies and is licensed in most states. Her agency has developed a startup division for businesses to help them with their questions and their needs.
She holds memberships in the National Association of Women Business Owners (NAWBO), the Food Specialist Professional Network (FSPN), Illinois Independent Agents organization, and the local Chamber of Commerce for Highland Park. Anna Maria is on the Board of Directors for the First Bank of Highland Park and Fill a Heart 4 Kids and co-founded the networking group Bed and Breakfast. Anna Maria also actively participates as an 1871 Mentor and as an Elmspring Accelerator.