Description
New companies can often benefit from collaborating and partnering with one another, as well as with established companies. This clinic will address the strategy and key provisions relating to collaboration agreements between startups and parties of all sizes, with special consideration for agreements between startup companies of similar size and stature. Patrick Gattari will discuss provisions relating to work plans, material transfer, ownership of data, license options, payments, duration, and termination.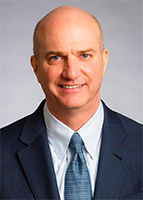 Patrick Gattari is a partner with McDonnell Boehnen Hulbert & Berghoff (MBHB). His practice focuses on patent prosecution and technology licensing, with emphasis in biotechnology, pharmaceuticals, diagnostics, and medical devices. His 20-plus years of practice has emphasized patent portfolio management and the licensing, acquisition, and sale of intellectual property. Over the course of his practice, he has developed expertise in the structuring and negotiation of IP transactions. He is a trusted advisor on IP-related issues associated with mergers, acquisitions, and other capital events.
Prior to joining MBHB, Mr. Gattari was patent counsel at Dade Behring, Inc. (now Siemens Healthcare Diagnostics), where his work emphasized patent prosecution and technology-related transactions. Early in his career, he worked for Abbott Laboratories in a variety of positions focusing on the development and production of pharmaceuticals and diagnostic products. This experience allows him to offer a practical, results-based approach that clients appreciate.