Description
While there is an ever-increasing number of technical solutions to help you track and report your business results, without the right processes to actually manage your business, those tools are worthless. It's vital that you have intentional processes to not only track and report your results, but also to manage your business and drive those results. Fortunately, those processes do not need to be overly complex to be successful.
During this session we'll walk through real-life examples that will help you manage:
Finance
Operations
Team goal and metrics alignment
The monitoring and reporting of performance results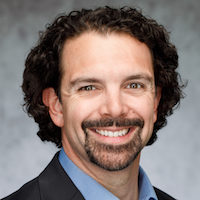 With more than 20 years of leadership experience, Josh Chapman joined MATTER as COO in March 2017. In his role, Josh is responsible for all non-sales activities at MATTER including marketing, operations, and programs.

Prior to MATTER, Josh was the CEO of GiveForward, the first personal crowdfunding site in the United States that was acquired by YouCaring in 2017. Before that role, Josh was a member of the senior management team at Cars.com through their $1.8 billion acquisition by Gannett. Josh has also spent time at Allianz Global Assistance and Conduent (Xerox) where, as a division vice president, he launched a 50 person project and built it into a $65 million business with over 2,200 employees.

A proud VCU alumni, Josh is also a published author and keynote speaker. In 2013 he was recognized as the Best Customer Service Leader by the International Customer Management Institute (ICMI). He also serves on multiple boards and as an advisor to startups.