Description
Anil Saldanha joins us to discuss the need for security policies and processes as defined by HIPAA/HiTrust. In this workshop, he will share:
A compliance framework with HIPAA/HiTrust/ISO 27001 controls
A quick primer on best practices to build cloud based health tech systems dealing with Protected Health Information (PHI)
The essential elements of a Security Incidence Response program for a health tech company.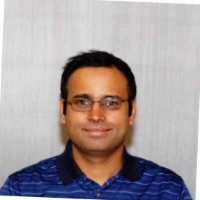 Anil Saldanha is an expert in health tech, cloud security, identity and access management (IAM), and secure product development. He advises health tech startups in adopting cloud technologies and establish security/compliance processes. His industry experience spans 20 years at companies such as Red Hat, Trustwave, Sun Microsystems, and Tempus. As VP of engineering at Tempus, he was instrumental in building a HIPAA compliant cloud based system for cancer genomics.