Description
Secure mechanisms for transferring and receiving data are critical to ensuring adequate care of sensitive information, including personally identifiable information (PII) and protected health information (PHI). Establishing secure data standards and controls makes it easier to conduct business with partners, customers, and patients; reduce vendor risk; and minimize the complexities of achieving HIPAA and other regulatory compliance.
For healthcare startups and large organizations alike, suitable protections for data – both at rest and in transit – can be implemented at surprisingly low costs. In this workshop, Brian Liceaga, director of curriculum and senior security consultant at Evolve Security Academy, will address how to categorize data, how to accomplish secure data transfers across several different mediums, and how to leverage automation to minimize the risks of human error.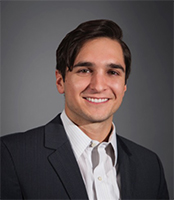 Brian Liceaga has worked and consulted for organizations of all sizes – from start-ups to large corporations. Brian's experience includes vulnerability management, application security, incident response, security program development, cloud security, DevSecOps, and penetration testing. Notably, he has developed and implemented solutions to establish secure SDLC processes for waterfall and agile environments. Recently, his work has focused on next-generation vulnerability management utilizing automation and orchestration, as well as finding solutions for privacy and security to better coexist.