Description
Livestream available: click "Register" and sign up for the "Livestream" ticket. The link will be on the right rail of the confirmation page, under "Ticket Information"
At the end of 2016, the future of the Affordable Care Act is murky and initial guesses as to the Trump administration's plans for the legislation are speculative at best. What is clear, however, is that the change the healthcare industry has experienced since 2010 continues at an even more rapid pace with Mr. Trump's election, indicating an unknown future ahead. Join Deborah Dorman-Rodriguez and David Kaufman of Freeborn's Healthcare Practice Group to learn about how payers, providers, and other healthcare entities can keep their current and future regulatory risk to a minimum while maximizing the value of available opportunities under a new political administration.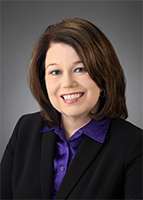 Deborah Dorman-Rodriguez is a partner at Freeborn & Peters LLP in Chicago and leader of the Healthcare Practice Group. Deborah has been a healthcare attorney for more than 20+ years, representing health insurers, providers, and other healthcare entities. Before joining Freeborn, Deborah was SVP, chief legal officer, and corporate secretary at Chicago-based Health Care Service Corporation (HCSC), which operates BlueCross and BlueShield plans in five states. Deborah provided legal advice and consultation on regulatory implementations, mergers and acquisitions, corporate governance, compliance, and litigation. She oversaw HCSC's legal strategy and helped the company navigate the extraordinary regulatory and business transformation associated with the ACA.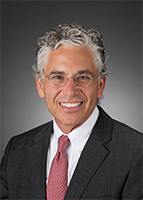 David Kaufman is a partner at Freeborn & Peters LLP and a member of the Firm's Healthcare Practice Group. David has practiced health law for more than 25 years, representing a range of entities responsible for ensuring cost effective and equitable access to healthcare, including health insurers, physician groups, and regulators. David served as general counsel for Blue Cross and Blue Shield of Illinois, where he was responsible for advising the company on regulatory and business issues in general and on the implementation of the ACA. He also has significant experience in federal and state-level regulatory and administrative law gained through private practice as well as in the public sector, serving as general counsel to the New Mexico State Corporation Commission, counsel to the New Mexico superintendent of insurance, and an assistant attorney general for the State of New Mexico.