Description
Have you considered hiring an intern but aren't sure how to get started? Join the DePaul University Career Center for a presentation on the process of hiring, onboarding, and managing interns to ensure a successful experience for both your company and the student. Engage in conversation with Carrie McAteer of the DePaul University Career Center and Maria Morgen, counsel for DePaul, about how to create a rewarding internship, the legal implications of hiring interns, best practices for writing an internship description, and receive a copy of DePaul's Internship Best Practices guide.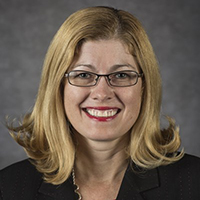 Carrie is the associate director of the Employer and Internship Development team for the DePaul University Career Center, where she has worked for over 14 years. In her role, Carrie works closely with local businesses and nonprofit organizations that are interested in hiring DePaul interns and educates employers on internship best practices, the Department of Labor criteria for unpaid internships, and the value of paying interns. She is serving her 10th year as a board member for the Lincoln Park Chamber of Commerce and sits on several other nonprofit organization boards in Chicago.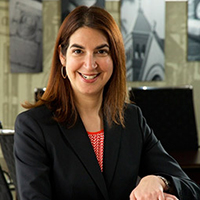 Marla is senior associate general counsel for DePaul University. In her position, Marla provides legal counsel on a wide variety of areas, including student affairs, experiential education, and international programs. Marla regularly provides advice and counsel regarding the structuring and management of a host of experiential education opportunities, including internships. Prior to joining the legal team at DePaul in 2006, Marla worked as a litigator at Chicago law firm Goldberg Kohn and served as a law clerk to Judge Milton Shadur on the federal court for the Northern District of Illinois.