Description
"Most startups fail because they don't develop their market, not because they don't develop their product." – Steve Blank

Join Craig Wortmann to learn basic tools to make contact with your customers. Learn the difference between professional and entrepreneurial selling and adopt entrepreneurial selling best practices when you approach stakeholders with your business idea.

In this workshop, you'll learn how to define your target market and identify customers – real people you can speak to – within that target market. Craig will discuss the "preparation" phase of the entrepreneurial selling process and describe several ways to narrow your target list of customers. Then, he'll help you find the words to say when you introduce your company to these critical first customers, whether it's a cold call or a warm introduction.
You'll leave the workshop understanding the following:
Most entrepreneurs begin with a large, broad market. This is a mistake, and filtering your potential customer base will increase the likelihood of success.

As entrepreneurs, you must create a concise, easily-understood description of your business that is structured to begin a sales conversation.

Entrepreneurs must engage in proactive pursuit. There are a handful of tactics you can use to approach customers in your target market.
Participants should come prepared to discuss your solution in its current form and target market.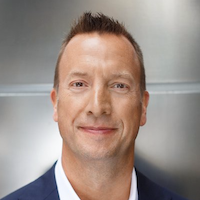 Craig Wortmann is a clinical professor of innovation & entrepreneurship in the Kellogg Innovation and Entrepreneurship Initiative (KIEI) and founder and executive director of the Kellogg Sales Institute. In 2016, Craig was clinical professor of entrepreneurship at the University of Chicago's Booth School of Business. He designed, developed, and taught the award-winning course called Entrepreneurial Selling, recognized by Inc. Magazine as one of the "Top Ten" courses in the U.S. Craig is also the author of "What's Your Story?", a book that looks at how leaders and sales professionals use stories to connect, engage, and inspire. Over the last twenty years, Craig has developed a set of sales and leadership tools critical to delivering results. This became the cornerstone of his company, Sales Engine Inc. By teaching and coaching leaders on how to build a high-performance engine, Sales Engine has put companies large and small, global and local, on the path to tremendous and measurable growth.