Description
This workshop will focus on the evolution of "metrics that matter" in healthcare. Scott Alister and Ford Culver will walk through the analytics processes which have evolved over time, providing demonstrations of analytical models built in Tableau. They will share their industry experience and hone in on the following core components during the discussion:
Processes and analytic maturity in healthcare organizations
Value levers and value trees to identify KPIs
Data discovery and visualization techniques to bring KPIs to life
Next wave of analytics development (design thinking, using code without building code, etc.)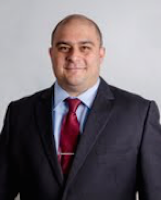 Scott Alister is a manager director in Accenture's digital business and serves as the analytics strategy & transformation industry lead for healthcare. Scott joined Accenture in 2003 and has helped over a dozen commercial and government institutions with analytics transformation, capability growth, and value creation. Specifically, Scott serves Accenture's health & public service clients to architect and manage the journey to leverage analytics as a strategic asset. Such services include vision setting, board & senior management alignment, value targeting, operating model design, capability prioritization, information management, technology partnerships, tool rationalization, and change management. Scott is also a thought leader for Accenture's North America digital business, mentor for the UC Berkeley Haas School of Business Applied Data Analytics Program, sponsor for Accenture's analytics advisory patents, and data and analytics strategy public spokesman.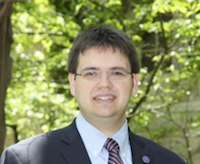 Ford Culver is a data science consultant in Accenture's digital business within the health & public service advanced analytics practice. Since joining Accenture in 2016, Ford has helped transform and bring new analytic capabilities to many provider, payer, and health service clients. Ford started his career at Northwestern Medicine (NM) analytics division building out patient-facing mobile applications which synced EMR data in real-time allowing patients to be more involved in their care. Ford has been recognized by the Centers for Disease Control (CDC) for his involvement with patient care related projects focusing on preventing and reducing blood clots (VTEs). Ford holds a Bachelors degree in Biomedical Engineering from Northwestern and a Managerial Analytics Certificate from Kellogg School of Management. In his free time, Ford is a Board Member of the Auxiliary Board of Northwestern Medicine.