Description
Building a healthy, thriving business has never been an easy task. In startup life, many of the answers to important questions are simply inferred or made up on the fly. Though rule breaking is often part of the learning experience, HR is one area where rules aren't made to be broken. One big mistake could put a growing company out of commission.
While developing the product and devising a proper business strategy are crucial to growth, it's equally as important to invest in the more internal elements of your company: measuring employee performance, withholding taxes, compliance with labor regulations — the list goes on. For all scaling startups hoping to thrive, an investment in HR is a must.
Learning Objectives:

1. List the HR considerations for your start-up or growing company

2. Describe how to mitigate HR risk as your company grows

3. Discuss employee relations and fair employment practices, and avoiding unexpected visits by the EEOC, DOL, or the IRS

4. Define the top five HR compliance issues faced by small businesses and start-up entrepreneurs

5. Compare and contrast the types of HR staffing options — consultant, PEO, outsourcing or dedicated function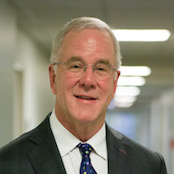 Paul Skiem built a successful career in the healthcare industry as a senior executive by bringing an abundance of strategy and insight in helping both organizations and individuals adapt to change. He served as the chief human resources officer in a $2.8B health system, overseeing all human resources strategies at both the system and the business unit levels. That expertise has transferred seamlessly into his role with The Brooks Group, where he focuses on coaching c-suite, management, and clinical professionals, consistently exceeding their expectations by delivering demonstrable results and superior work products.
In addition to creating healthy work environments, Paul has extensive experience in organizational governance. He has served on the boards of hospitals, senior care facilities, a long-term care facility, and is a member of various university advisory boards. As staff to many board committees in those organizations, Paul serves as the HR leader. He is a certified leadership coaching specialist (LCS) and was the recipient of the Hotchkiss Scholar Award from the Lake Forest Graduate School of Management.