Description
Despite its extraordinary size, the hospital industry is largely fragmented – different stakeholders don't or can't always communicate with each other effectively. Each segment of the hospital services marketplace has distinct, yet related, needs: integrated delivery networks, critical access hospitals, academic medical centers, and national chains all function differently. It's critical for entrepreneurs to understand each segment's structure if they plan to provide a product or service to the hospital industry.
Please join Elyse Forkosh Cutler in an engaging discussion on hospital industry market segmentation and related sales strategy. She will also discuss commonalities within hospital and health system organizational structures, as well as how to strategically identify sales targets.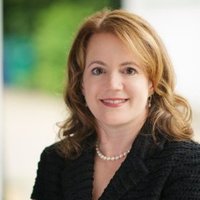 Elyse Forkosh Cutler is the president and founder of Sage Health Strategy, a Chicago-based health strategy firm. Sage provides strategic advisory services to healthcare providers and provider-sponsored health plans focusing on accountable care, mergers and acquisitions, communications, and strategic planning. Sage also works with organizations and investors seeking partnerships with health care providers.
Prior to starting Sage, Ms. Cutler served as Advocate Health Care's vice president of strategic planning and network development. During her 10 years at Advocate, Ms. Cutler oversaw growth planning, capital planning, and strategic planning across the system. Ms. Cutler also served as a project sponsor for the implementation of AdvocateCare, Advocate's nationally-recognized Accountable Care Organization.