Description
You have a vision and you're working with delivery teams to build, evolve, and extend your solutions. At times, it's like herding cats – especially when you scale.
An agile team can still be predictive. The key is driving alignment of vision and transparency of progress. In this workshop, you'll learn the best practices for sharing your vision using a product roadmap to set goals that are adaptable, but provide transparency of progress. Bob Zimmerman will answer:
Why is a product roadmap important for driving alignment and vision?

What is the right level of detail to share, and what metrics are critical to track progress against the roadmap?

How should you use the product plan with both internal and external stakeholders to drive transparency?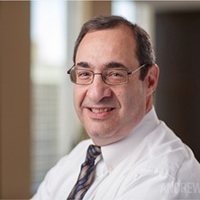 Bob is a thought leader at Getting Predictable. He is specialist in creating alignment between product development teams and an organization's objectives. Bob's passion is growing product development teams that deliver solutions, enabling increased revenue and marketshare.
Bob's uniquely practical, common sense approach to software development enables him to coach and mentor people at all levels. Throughout his career, Bob has shared his passion for product management, product development, and software delivery with both executive and development teams, enabling alignment and success throughout the organizations he touches.