Description
Patients receive healthcare services from providers, and providers seek payment via for the services they provided. Payers and Medicare then reimburse the provider, if all is in order with the claim. Reimbursement is a four-pronged strategy: coding, pricing, determination of coverage and, ultimately, payment for the service. To fully understand this environment it is essential to gain an understanding of the basics of diagnosis and procedural coding, and the stakeholders involved in maintaining the codes and determining reimbursement. Join Margaret Skurka to learn about the following topics:
An overview of the most relevant medical codes – CPT, ICD-10 and HCPCS;
The organizations that maintain the codes and the processes by which these codes are updated;
A description of the reimbursement landscape for these codes; and
How medical coding has been and will continue to be affected by healthcare reform.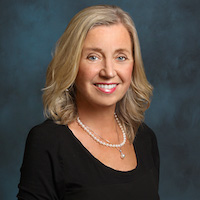 Margaret A. Skurka, MS, RHIA, CCS, FAHIMA is a Professor Emeritus at Indiana University Northwest in Gary, IN. She served as assistant dean and director of the health information management programs for 40 years. She now serves as a HIM and coding consultant to numerous ambulatory healthcare facilities and physician practices and is President of MAS, Inc. She served as the president of AHIMA in 2000, was on the board of directors from 1996-2001. She has been a national educator for ICD-10-CM and PCS.