Description
This workshop will equip participants with the knowledge required to speak to investors about financial assumptions. Basic finance and accounting acumen is an integral part of business strategy during all phases of an entrepreneurial venture – from startup to early growth and beyond. Bob Achettu will discuss the importance of learning the language of business, and how doing so will help drive strategic decision-making. During the workshop, we'll discuss:

· Key terms: What are the key finance and accounting terms you should know?
· Revenue recognition: What's the difference between accrual and cash basis?
· Dashboards: How should you track and represent business performance?
· Profit & loss and cash flow forecasts: How do you build forecasts in such an uncertain environment?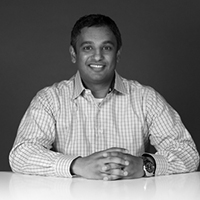 Bob is CEO of Accelerated Growth Advisors (AGA). Over the last 7 years, his firm has worked with 150+ ventures from startups to subsidiaries of F500 companies to ensure they have the right financial and operational infrastructure for growth. Prior to starting AGA, Bob worked within healthcare private equity and at a "Big 4" consulting firm. He currently sits on four corporate boards and is a member of the adjunct faculty at Northwestern University where he teaches a class on contemporary issues in business.