Description
Building a business isn't the same as building a product. Learn the right steps to build a business from the beginning. Greg Grossman will cover entity formation, including different company types and what they mean for the entrepreneur (e.g. C-corp., S-corp., LLC, sole-proprietor); equity including ownership interest, key characteristics of equity, equity vs. debt, and common vs. preferred stock; and a deep dive into financing options including convertible notes, discount rate, how to calculate cap, interest rates to be paid to investors, duration of notes, and more.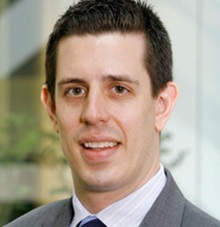 Greg Grossman is a business lawyer who concentrates his practice on mergers and acquisitions, private equity, venture capital, and other corporate transactions. Greg's clients include multinational corporations, private equity funds, venture capital funds, emerging growth companies, banks, and other entities. In the M&A space, Greg has represented buyers and sellers in all facets of mergers, acquisitions, and dispositions. He also has significant experience representing private equity funds and their portfolio companies in leveraged buyouts, refinancings, recapitalizations, and sale transactions.
Additionally, Greg has represented venture capital funds and emerging growth companies in various types of equity and debt investments, including seed and early-stage financings, late-stage growth equity investments, and down-round restructurings. He is well-versed in the local, national, and global technology sectors. Greg's transactions regularly involve multi-disciplinary, cross-border teams that leverage the strengths of the firm's worldwide platform.