Location
MATTER
222 Merchandise Mart Plaza
Suite 1230
Chicago, IL 60654
Description
Fast Healthcare Interoperability Resources (FHIR) is becoming a de facto standard for healthcare information technology. It is quickly gaining traction among healthcare organizations and has support from both the Office of the National Coordinator for Health Information Technology (ONC) and Centers for Medicare and Medicaid Services (CMS).
In this workshop, Pavel Smirnov will discuss the business applications and benefits of FHIR, and will review the following:
How FHIR first appeared on the market and what makes it different
How to leverage the FHIR community and where to find resources
How FHIR can be used to build quality future proof solutions for tomorrow's digital health platforms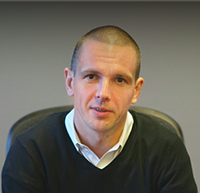 Pavel is the CEO of Health Samurai. The company is behind the commercial FHIR platform Aidbox.io and several popular open source solutions for FHIR including FHIRbase, FHIR.js, and others. Health Samurai was one of the first companies to recognize the potential of the FHIR standard in 2012 and since has been an active contributor to the FHIR work group.