Description
Selling into health systems can be fraught with complexities, delays, and roadblocks. A well-planned, strategic sales methodology can result in larger deals, shorter and more predictable sales cycles, and enthusiastic customers.
This course is designed to guide the entrepreneur and early sales team in effectively qualifying prospects, prioritizing your pipeline to focus on key target accounts, creating strategic account plans, and developing an ROI that wins budget approval.

The opportunity to drive change in healthcare is vast and the competition is fierce. This workshop will help you develop a sales methodology that delivers value at every encounter.

Learning objectives:

● Define the ideal client profile to prioritize your pipeline and focus sales efforts
● Establish your account entry point and cultivate champions within the prospect
● Develop and manage an account plan (including a close plan)
● Create a business case and ROI model for sales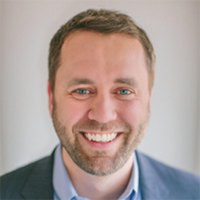 Dan Baker has spent 16 years on the front lines of the largest industry transformation in history: the digitization of healthcare. As an enterprise EHR sales executive, he continuously shattered sales records which still stand today. As a leader, he has built world-class sales organizations from the ground up to achieve dramatic growth while defining new product segments.

Dan is currently the senior vice president of sales for Syapse, a venture-backed precision medicine network and solutions provider headquartered in Palo Alto, CA. Syapse normalizes structured genomic data from diagnostic labs, puts it in clinical context using data across the health system, and delivers actionable intelligence to providers at the point of care. The Syapse network allows for data sharing across clients, to accelerate real-world evidence generation. Dan has grown the commercial organization from the ground up to deliver exponential growth, and has secured enterprise agreements with some of the nation's leading community and academic health systems such as Catholic Health Initiatives, Dignity Health, Henry Ford Health System, University of Miami, Aurora Healthcare, and Providence Health and Services.