Description
While technology solutions hold tremendous promise to reshape the healthcare industry, some healthcare companies place too much focus on the technology tools and platforms themselves. They end up throwing technology-heavy solutions against the proverbial wall in an attempt to see what sticks.
To combat this issue, the healthcare digital experience design process focuses on designing engaging experiences that drive specific behaviors towards defined outcomes – to the benefit of both patients and healthcare companies. This process is rooted in examining touchpoints along the patient journey to identify where unmet needs exist, and then delivering value through a digital medium. In examining those touchpoints, healthcare designers must understand where they have emotional permission to engage. In this workshop, Joel Osman will discuss how this design process can be used to aid in the development of your product's digital healthcare experience.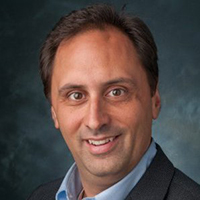 Joel Osman leads Maven Wave's digital and user experience team and brings over 25 years of technology consulting experience across a vast array of technologies and industry solutions. Early in his early career with Accenture, Joel delivered mobile and web development projects, and later led Accenture's mobile and user experience consulting groups. Prior to joining Maven Wave, Joel helped start the KPMG Digital and Mobility Solutions group by helping acquire and integrate a digital strategy and design firm and later led the KPMG Healthcare Digital practice.