Description
Unprecedented change and transformation is reshaping our nation's healthcare system. For entrepreneurs and industry executives alike, leading organizations and constituents through change is critically important. In this workshop, Molly Cate and Lauren McConville will share their proven approach to change management communications. This approach includes simplifying the vision and strategy, creating urgency to align resources and constituents, and engaging with stakeholders over time to achieve real progress.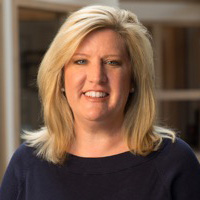 A founding partner of national healthcare communications and engagement firm Jarrard, Phillips, Cate & Hancock Inc., Molly Cate is a healthcare thought leader and seasoned communications advisor who counsels clients in times of change, challenge, or opportunity. Molly brings more than a decade of experience in media relations, corporate messaging, and grassroots campaigns for healthcare organizations across the United States. Additionally, she authors the nationally followed "Inside Baseball" newsletter, which covers Nashville's $40 billion healthcare industry.

Molly is a member of the inaugural class of the Nashville Health Care Council Fellows Program; a winner of the Nashville Business Journal's 40 under 40 awards; and a winner of Nashville Medical News' "2013 Women to Watch."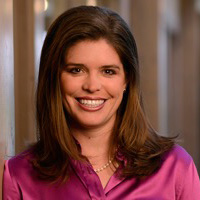 Lauren McConville, senior executive advisor at Jarrard Inc., is a pragmatic and creative strategist with significant experience articulating and communicating strategies effectively across large organizations. With a background in strategy and management consulting, she understands how to leverage the intersection of strategy and marketing to help businesses thrive.

Lauren joined Jarrard, Inc. after serving as program director of strategic analytics at Vanderbilt University Medical Center. At Vanderbilt, she led transformative change efforts, including a drastic expense reduction that drew national coverage. Prior to Vanderbilt, Lauren served as chief of staff to the chief marketing and strategy officer of Nationwide Insurance.