Description
Change is the only constant in healthcare. Regardless whether an organization is a start-up, enterprise, or hospital system everyone has to be prepared for changes. In this workshop, we will discuss how to use service design to balance the business behind your services through measurement, processes, training, and fiscal planning.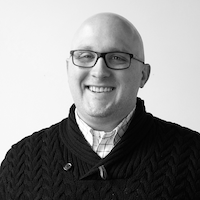 Rich's passion is to grow Service Design in Chicago through accessible education. In 2014, he co-founded Service Experience Chicago, a 501(c)3 charity dedicated to this cause. Rich has worked this with individuals (patients, physicians) and organizations (technology companies, health providers, and communities) to co-create holistic services and systems.Before founding the Service Experience Academy, Rich was a service design consultant for major brands such as Verizon, ATT, International Hotels Group, United Healthcare International, Synchrony Bank, American Express. He has also been a service designer on internal teams at Walgreens and bswift, an Aetna company.
Rich holds an MFA in Service Design from the Savannah College of Art & Design in Savannah, GA as well as a BA in Psychology from Montclair State University in Montclair, NJ. From 2004 to 2008 he served honorably in the US Navy.
The company's twitter handle is @SERVppl and @SERV724 on Instagram. The companies website is servinnovation.com. Thank you for the opportunity to speak with your community.
Please let me know if you need anything else from me.