Actions and Detail Panel
MATTER Insights: What Keeps Healthcare CEOs Up at Night?
Tue, December 6, 2016, 6:00 PM – 8:00 PM CST
Description
Livestream audience: sign up for livestream ticket type – link will be on confirmation page.
The healthcare payer and provider landscape is changing rapidly as organizations prepare to reward value, fueled by regulation, technology, demographics, and economics. And in a healthcare industry undergoing foundational transformation, CEOs and leadership teams are challenged like no other time in their careers.
Eighty-two percent of healthcare executives agree that their organizations are being increasingly pressed to reinvent themselves before they are disrupted. Join Michael Main, managing director at Accenture Strategy, as he discusses the findings of 70 interviews with CEOs of healthcare payer and provider organizations about the challenges and opportunities this changing landscape provides. Learn what keeps healthcare CEOs up at night and how they see the healthcare landscape evolving over the coming years. Discuss how more progressive systems are proactively modeling for change.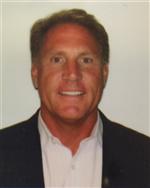 Michael Main is a seasoned healthcare management consultant and strategist. His leadership of the Payer and Provider Collaboration group within Accenture puts him on the cutting edge of innovation in healthcare. Michael's experience spans myriad engagements from corporate strategy, integrated health management, transformation to the "health plan of the future," and organizational change management.