Description
Biking is a perfect physical activity, a great use of alternative transportation, and just something to do for fun with family. However, there are barriers that hold individuals back from biking which includes not knowing where to bike, having a "broken" bike, and safe riding. This is why we have decided to put on bike workshops for the community.
Mattapan's Basic Bike Workshop Series is a youth-led 5-week series that teaches local residents how to perform basic bike repair so they can continue their joy of bike riding. Along with bike repair, the series will cover topics such as street riding, healthy eating, bike safety, what to wear, the anatomy of a bike, ABC Check, and much more. These workshops are geared towards those who want to know the basics when riding their bike and maintaining their bike. Participants will receive basic bike related tools after the completion of the series and be encouraged to teach others as well!
Requirements:
13+

Must be able to ride a bike

have a bike of your own

attend all 5 workshops*
*Each workshop builds upon the previous one so you should attend all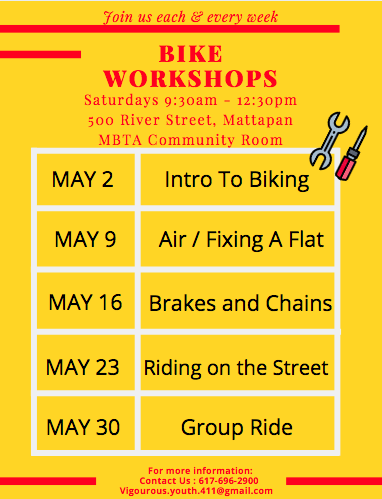 Thanks to our funders, donors, and city programs: Boston Children's Hospital, Trefler Foundation, DYEE, & YOU!
---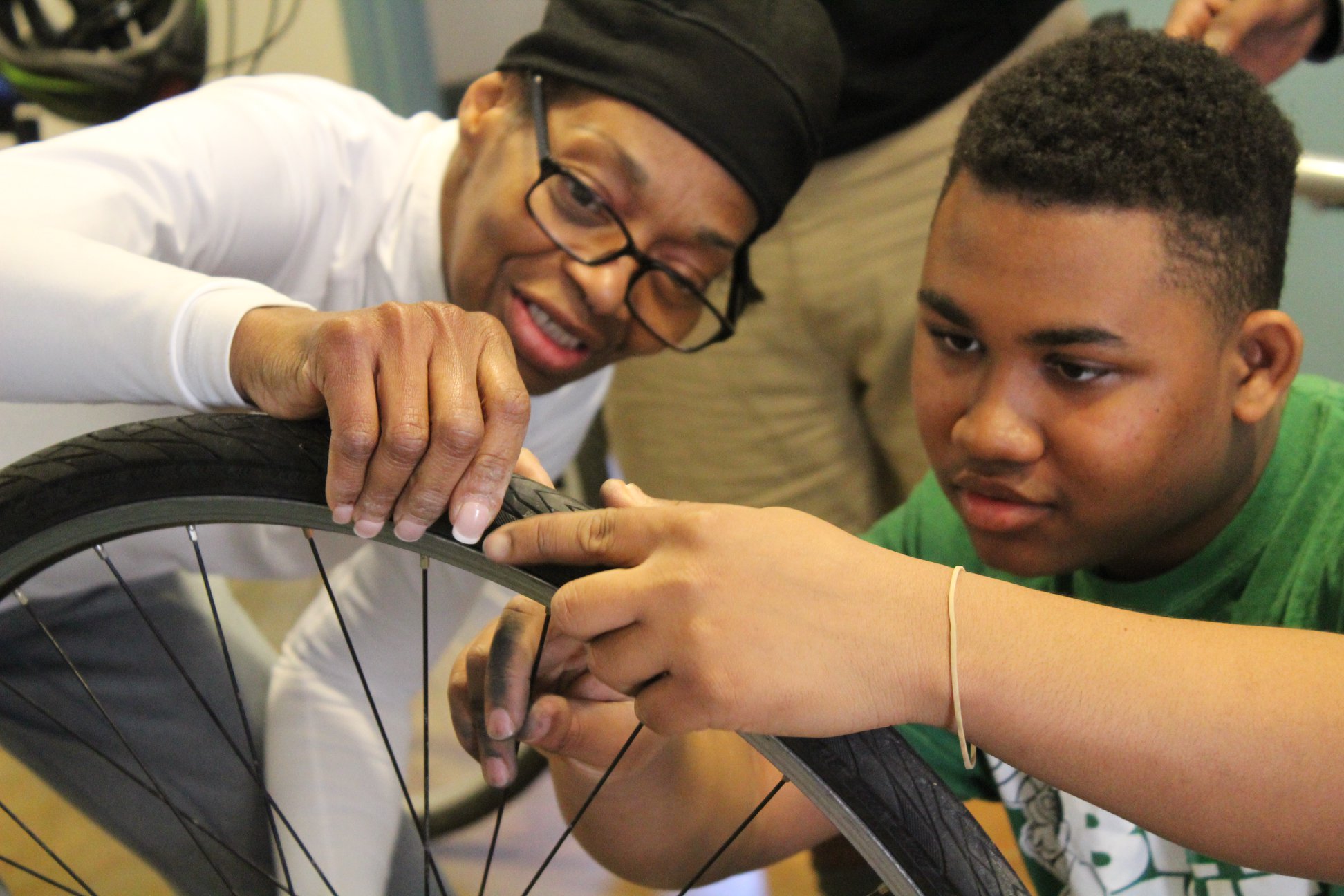 Why Bike Workshops
Back in 2010, the mayor called to move the city of Boston to be more friendly. The Vigorous Youth did not want Mattapan left out of that movement and thus Mattapan on Wheels was born. Through Mattapan on Wheels - along with bike advocates - we believe we have tackled the issue of awareness but there are a few more issues that have to be addressed
(1) Residents not having access to a bike

(2) Residents not being able to perform minor bike repair

(3) Residents not knowing where to bike or how to bike safely and

(4) unprotected bike lanes
Thanks to the advocacy of bike-related organizations including Mattapan Food and Fitness Coalition, the city knows Mattapan residents do bike, we have a safe place to bike via the Neponset River Greenway Trail, and we have four bike share docks, the next issue to tackle is residents not being able to perform basic repair on their own bikes and ride safely.