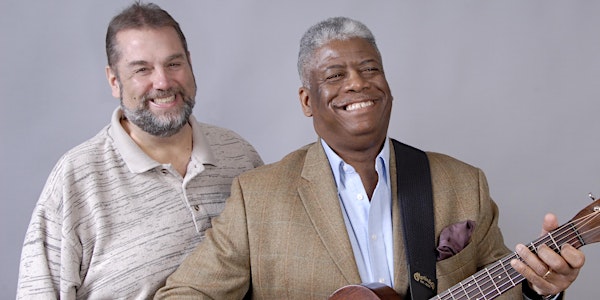 Matt Watroba & Rev Robert Jones at Green Wood Coffee House
When and where
Location
Green Wood Coffee House 1001 Green Road Ann Arbor, MI 48105
Description
For over twenty years, Robert Jones and Matt Watroba have bee
n musical partners. Their relationship started when they each hosted a radio show
on Detroit's WDET-FM. They started performing together and discovered a friendship based on mutual respect and a love for traditional American music. Now, Matt and Robert travel the nation extolling the virtues of "Music That Matters".
For Matt and Robert
, American roots music (folk, blues, spirituals, work s
ongs, chants) is, indeed, music that matters. This is the music that America and the world have in common. It is music that reflects history; social change; migration; hopes and dreams. It is music that is rich and diverse, direct and powerful.
As talented as they are individually, Matt and Robert together form a stage presence that is greater than the sum of its parts. You might even get to sing along!