Location
Inverness
location provided upon ticket purchase
Inverness, CA
Hailed as "a post-millennial Chet Baker" ( NYT) and "a top-drawer trumpeter who also sings like an angel obscured by a storm by Jazz Times.
About this event
PRESENTED BY EVERY BLUE MOON CONCERTS - Inverness Ridge
Inhabiting the rarified air of innovative jazz trumpeter and heart-centered crooner, Matt Von Roderick has been hailed as "a post-millennial Chet Baker" by the New York Times and "a top-drawer trumpeter who also sings like an angel obscured by a storm cloud" by JazzTimes Magazine.
Matt's uplifting message and poignant sound have been featured among the world's most celebrated venues, including Carnegie Hall, Lincoln Center and The Kennedy Center for the Performing Arts. If you can imagine a one-of-a-kind trumpet virtuosity paired with dreamy vocals, deeply authentic jazz roots and soaring soundscapes, you're beginning to conjure the artistry of Matt Von Roderick.
Von Roderick has enjoyed working with many of the most respected names in jazz and beyond, including Brad Mehldau, Kenny Werner, Antonio Sanchez, Chris Potter, Neil Diamond, Dionne Warwick and The Saturday Night Live Band. Von Roderick and his clarion tone have appeared in numerous film and television spots including SNL and The Ellen Show, as well as at events with best-selling author and spiritual activist Marianne Williamson. Matt is grateful to have received a myriad of coveted awards for his music, including being named the 1st place winner of The Independent Music Awards Jazz Category as judged by progressive Rock icon Lou Reed, awarded as finalist in the prestigious Thelonious Monk International Jazz Competition, and a recipient of the Vilar Global Fellowship, dubbed the "Rhodes Scholarship" of the performing arts by The New York Times."Taking Jazz Into The Future"
–Downbeat Magazine
"...a post-millennial Chet Baker...further polishes a trumpet and vocals package." 
–The New York Times 
"…radio-ready...truly touches on brilliant originality...what Miles Davis might search for if the innovative jazz trumpeter were still alive."
–AXS
"...cutting edge...award winning jazz trumpeter with a well vetted resume brings his jazz trumpet to mingle with rap, shoegaze and Martian electronics..."
–Midwest Record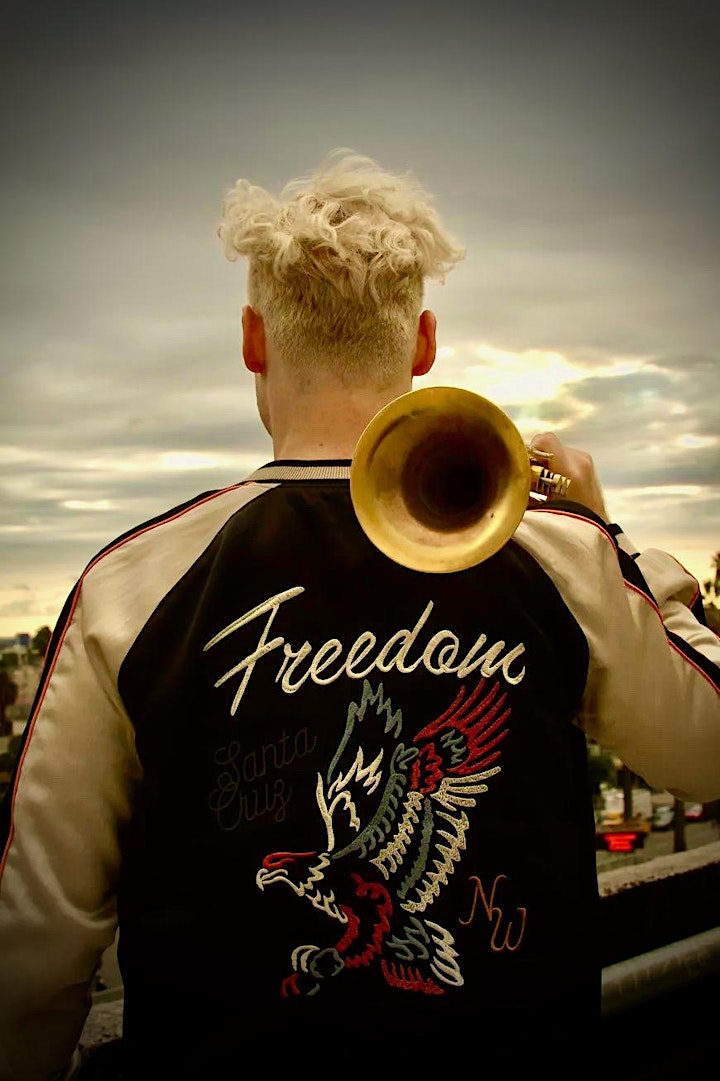 "...fresh...impressive rapping style...powerful and explosive...a bit of The Beatles flavor mixed in...enough to make you want to move..."
–EURweb
"Matt Von Roderick Makes Jazz Dangerous Again...innovative...performance stunner..."
–The Huffington Post
"Genuine artists and heroes share a lot in common. They don't come along every day and when they do manifest, they come equipped with immense vision and foresight, extraordinary courage and the towering confidence to spin the world on its axis in reverse...alternative jazz alchemist Matt Von Roderick emerges to share his larger-than-life tales of burning love, spiritual hunger, raucous rebellion and realizing dreams on Hero's Journey..."
–Top-40.com
"...this trumpeter has blown my freakin' mind apart...Hero's Journey is a storytelling album of the highest order...unlike anything I've ever heard...musical greatness..."
–Exclusive Magazine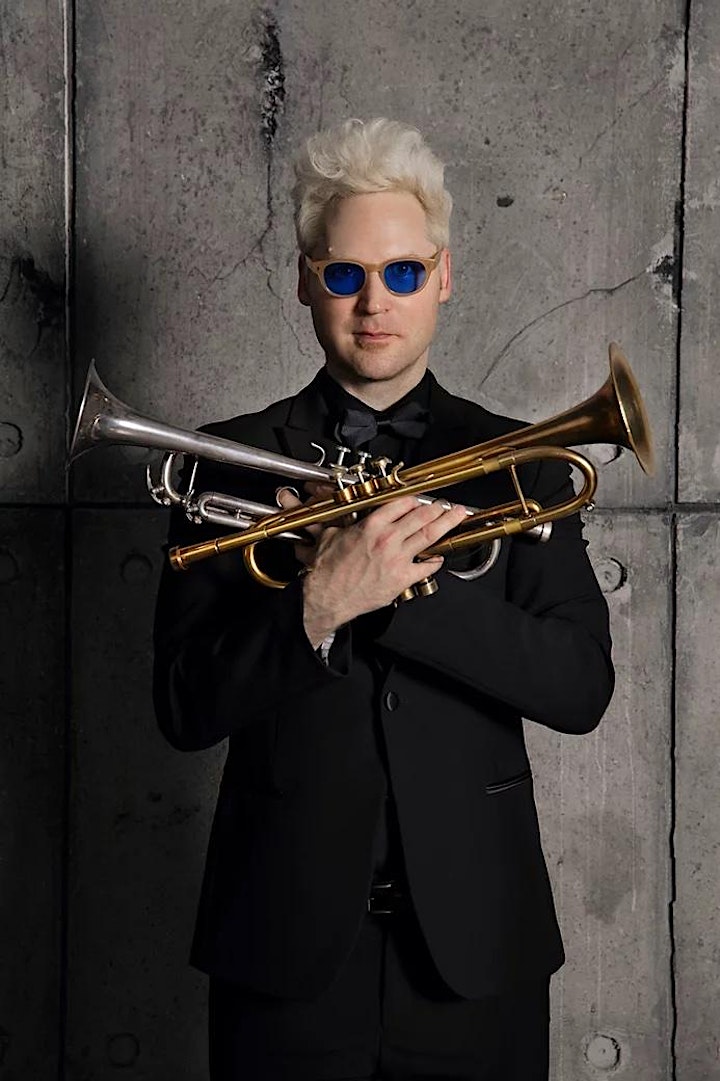 "...a remarkable journey...otherworldly...if jazz is meant to move boundaries and offer newness…Matt Von Roderick fits the bill..."
–Soul and Jazz and Funk, UK
"...erotic...a jazzy trip..."
–Keys and Chords, Belgium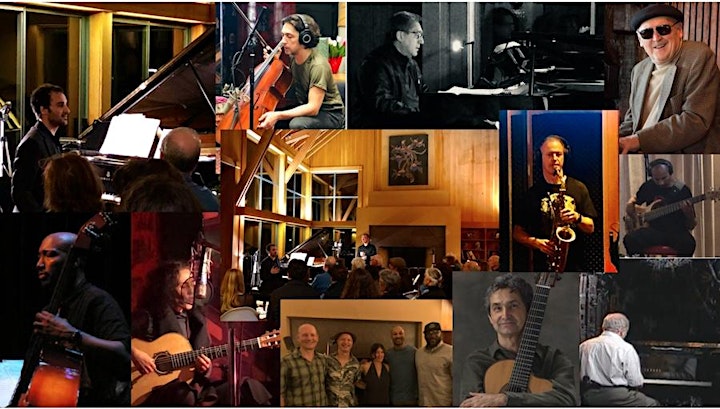 "Every Blue Moon Concerts " is focused on bringing internationally acclaimed artists, across a wide spectrum of genres, into the intimate setting of a music salon.
AN IN-PLACE MEDIA GROUP PRODUCTION