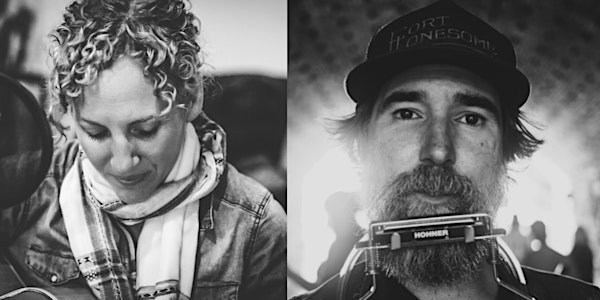 Matt The Electrician & Natalia Zukerman
Matt The Electrician & Natalia Zukerman at SPACE in Evanston, IL // Doors: 6pm | Show: 7pm // Tickets: $15 - $28
When and where
Location
SPACE 1245 Chicago Avenue Evanston, IL 60202
Performers
Matt the Electrician
Natalia Zukerman
About this event
GENRE: Singer-Songwriter
ABOUT THE ARTISTS
For his latest album We Imagined an Ending (November 5, Burnside), Matt the Electrician (Matt Sever) challenged himself to turn the seven deadly sins on their head. "I got to wondering, 'What would be the opposite of that?' Despite Sever's teenage years immersed in nihilistic hardcore and metal, bleak-for-bleakness' sake has just never been his bag.
"Of course, I didn't realize 'the opposite of the seven deadly sins' was also a fairly well-worn path," Sever continues with a laugh. "There are all these different virtues that answer the sins, like the seven Bushido virtues and the seven Quaker virtues..."
"There's actually a lot of death on this album," he observes. "But it's more about the cycle of things. The full line in "When the Lights Go Out" is, 'We imagined an ending, and then tried to let it go.' We all have what we think is going to be the way things are going to work out, but then they don't always work out that way at all. Like you might think, 'Oh, we'll see Mom next Christmas,' or whatever, and then you just don't. So then you have to just figure out how to move on and get through that. And as hard as it may be, there's growth that comes out of that moving-on process, and things you learn from it. And out of that growth comes... hope."
https://matttheelectrician.com/home
Musician, painter and educator Natalia Zukerman grew up in New York City, studied art at Oberlin, started her mural business Off The Wall in San Francisco, began her songwriting career in Boston, and now resides, writes, plays, teaches and paints in the Hudson Valley. Having released eight independent albums on Weasel Records and her own label Talisman Records, Zukerman has toured internationally as a solo performer since 2005. Her music can be heard on the soundtrack of several seasons of The L Word and ABC Family's Chasing Life. She also created the score for The Arch of Titus, an independent film created for Yeshiva University and a Harvard online course called Poetry in America. Alongside her touring career, Zukerman continues to paint private and public murals as well as illustrate children's books, design and paint sets for plays in New York City and paint private portrait commissions. In February, 2017, Natalia became a Cultural Diplomat for the US Department of State, playing concerts and conducting workshops with her trio, The Northern Lights throughout Africa. Natalia teaches private songwriting lessons and has taught at various programs and festivals throughout the US and in Canada. In May 2018, she was the artist in residence at the cell theatre in New York City where she developed her multimedia one woman show, The Women Who Rode Away. In March, 2020, Natalia co-produced an online music festival called Shut In & Sing which ran for 8 weeks and provided immediate financial relief to hundreds of independent musicians at the beginning of the lockdown. Since then, she has been performing livestream shows, teaching songwriting, coaching, running an integrative wellness platform, painting, gardening, has become a 200 hour certified yoga teacher and is the artistic director for the conscious global community, SoulCall Global.