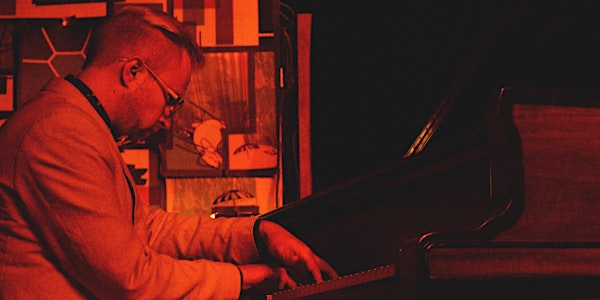 Matt Piet (Solo Piano)
When and where
Location
House Concert 28 Taylor Heights Montague, MA 01351
Description
Jazz pianist Matt Piet performs two sets of improvisations, original compositions, and jazz standards..
Matt Piet is an improvising pianist, composer, and music director. Matt was born and raised in suburban Chicago, began his studies as a pianist and vocalist at age ten, and was a proficient classical pianist and accompanist by his early teens. Piet set aside his classical studies to focus on jazz, improvisation, and composition during his studies at Berklee College of Music in Boston. Piet returned to Chicago in 2014, and has since been an active participant in Chicago's rich jazz and improvised music scene. In addition to playing many ad hoc improvised performances as a leader and a sideman, he has three working trios: Four Letter Words, Matt Piet Trio, and the trio Rempis/Piet/Daisy. In 2018 he released two highly praised live recordings on Clean Feed Recordsand Astral Spirits Records, and his latest studio album, City In A Garden, on ears&eyes Records. In addition to performing regularly as an improviser, Piet works actively as a teacher, Music Director, and accompanist throughout the Chicagoland area.
Directions & Parking:
Taylor Heights is a private dirt road that makes a loop off Taylor Hill Rd. There is only ONE entrance to Taylor Heights, though it has two potential exits. Please observe the "Do Not Enter" sign. Wind your way up Taylor Heights, keeping to the right whenever you get confused. After a short (but steep) rise, there will be a grassy parking area on the right. (It will be marked.) About 15 cars should be able to park in the "lot" comfortably. Please park "nose in." Once parked, walk approximately 200 paces further down the road. #28 is the very next (and last!) house on the right.
You may instead choose to continue to the house and park in the driveway. It is a long drive with space for 12-15 cars, but getting out will be trickier (and you will be double parked). There are two "turn arounds" on the right of the driveway. Please don't park in them (as they will be helpful when getting out).