About this Event
Matthew B. Mayes is the co founder of the popular Jam rock band Jupiter Coyote. As the principle songwriter and multi instrumentalist for the band for the past 29 years, his songs are filled with eclectic charters, heartache, and soul searching while musically running the gamut from rock, southern boogie, bluegrass and country rock. He has been playing music for over 35 years, played over 5000 shows and sold nearly a million records and downloads independently while traveling all over the US and beyond;  writing cult hit Coyote favorites like Crazy Women, Rose Hill,  Ship In The Bottle, Real Thing, Gravel Road, Birds Eye View, and Becky along the way. His songs have been in films, commercials, and TV programs.  He has recorded 18 albums, two solo records, and four with his Prog side project The Raptor Trail. True to the independent spirit, Matt also handles all the business operations and recording for JC as well as other projects through his MBM Entertainment label. He is a music guy on all levels with a comprehensive knowledge of the business and a road tested perspective. 
Credentials & Positions:
MBM ENTERTAINMENT- Founder and President- Indie Label for Jupiter Coyote and The Raptor Trail. Distributed by Redeye Worldwide.
MAYFELT JUPITER PUBLISHING- ASCAP- Founder and President
BLUE BLINDER PUBLISHING – BMI- Founder and President
JUPITER COYOTE- Co-founder, owner, Management, Booking, all business operations.
THE RAPTOR TRAIL- Co founder owner,, booking, all business operations
Jupiter Coyote is currently touring. When the full band line up is not out playing, Matt has been filling his schedule with solo and duo shows with JC guitarist John Meyer. Some of these shows are in small clubs and about 80 a year are at private house shows. House shows are kind of the new thing and if you are a fan of JC, it does not get much better than this experience. Basically, Matt & John play a private show at your house, cul de sac,, club, wherever and when ever you want. They do two 75 minute sets and bring all their own PA gear. Along with playing all the JC hits and anything you want out of the JC catalog, they also do some cool covers. Old Widespread Panic, Allman Brothers Band, Skynyrd, Pink Floyd, and some old school country just to name a few. If you want an intimate listening room type set up they can do it. If you just want a throw down in the backyard, they can do it. So what ever you have cooking, these guys can play the music for it.
GET TICKETS TO SEE MATT MAYES AND JOHN MEYER OF JUPITER COYOTE AT SONGBIRDS NORTH!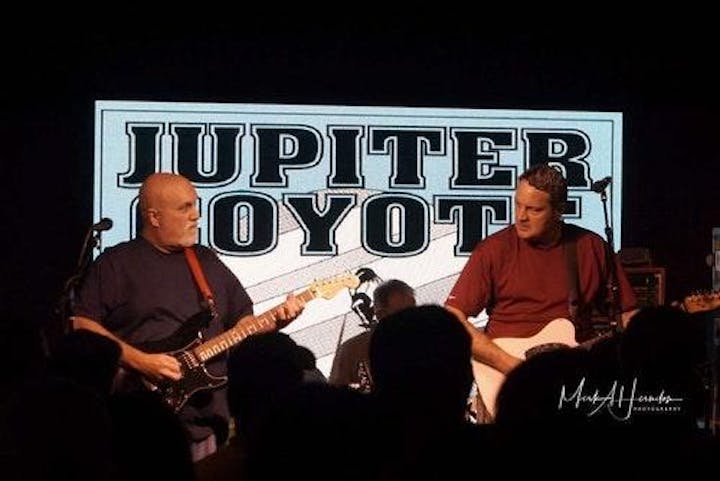 Performers
Date and Time
Location