Matt Howe & Maris Wicker: "Happy Endings" & "Passage of Time" Cabaret Tickets

Friday, March 19, 2010 from 8:00 PM to 9:15 PM (EDT)
Ticket Information
This event is invite-only
You need an invitation to register for this event.
Contact the host
to find out more.
Event Details
ONLINE TICKET SALES ARE CLOSED FOR SATURDAY NIGHT 3/20/10: PLEASE BUY YOUR TICKETS AT THE BOX OFFICE!!
See you there ...

Here's a review of Friday night's shows on Michael Miyazaki's cabaret blog:
http://cabaretdc.wordpress.com/2010/03/20/matt-howe-and-maris-wicker-in-a-cabaret-doubleheader/
Musical Director: Alex Tang
Cabaret performers Maris Wicker and Matt Howe present a cabaret doubleheader: two solo cabaret shows performed on the same evening, back-to-back. On Friday and Saturday, March 19 and 20, Maris Wicker's "The Passage of Time" will kick off the performances at 8:00 PM, to be followed at 9:30 PM by Matt Howe's "Happy Endings."  Tickets to each show are sold separately and are $20. All tickets include a beverage.  "Doubleheader Tickets" for both shows can be purchased at a special price of $35.  Tickets are sold at the door, but advanced reservations are recommended online at http://cabaretdc.eventbrite.com.
These cabaret doubleheader evenings will be in the deLaski Theater at the Sitar Arts Center, 1700 Kalorama Road Northwest, Washington, DC 20009.
In "The Passage of Time," Maris Wicker turns to songwriters including Antonio Carlos Jobim, James Taylor, Jimmy Webb, Harold Arlen and Adam Guettel for songs that speak to the quality of the moment as well as those that look back in time or ahead into the unknowns of the future. 
In "Happy Endings" (directed by Judy Simmons), Matt Howe takes a humorous look at his expectation that everything ends happily because "life is like a musical" and punctuates it with show tunes, standards, and pop songs by Stephen Sondheim, Kander & Ebb, Peter Allen, and Harold Arlen.
Musical direction for both shows is by Alex Tang, who has played for national tours of "Mamma Mia!" and "Lion King". Tang was pianist-conductor for the Helen Hayes Award-winning production of "Urinetown" (Signature Theatre) and most recently for Studio Theater's acclaimed production of "The Adding Machine."  He regularly plays open mics and singers' showcases for the D.C. Cabaret Network.
SPECIAL CABARET DOUBLEHEADER!
See *two* cabaret shows on the same evening at a reduced price!
A DOUBLEHEADER TICKET TO *BOTH* SHOWS IS $35
*** There is limited street parking available in the area.  There is a Colonial Parking Garage within close walking distance to the theater on the 2400 block of 18th Street, NW near Caribou Coffee
www.ecolonial.com/location.pl?location=462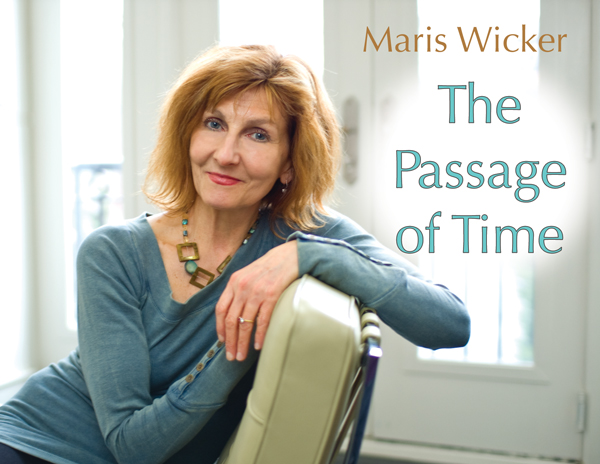 Have questions about Matt Howe & Maris Wicker: "Happy Endings" & "Passage of Time" Cabaret Tickets?
Contact the organizer