Description
MATT HIRES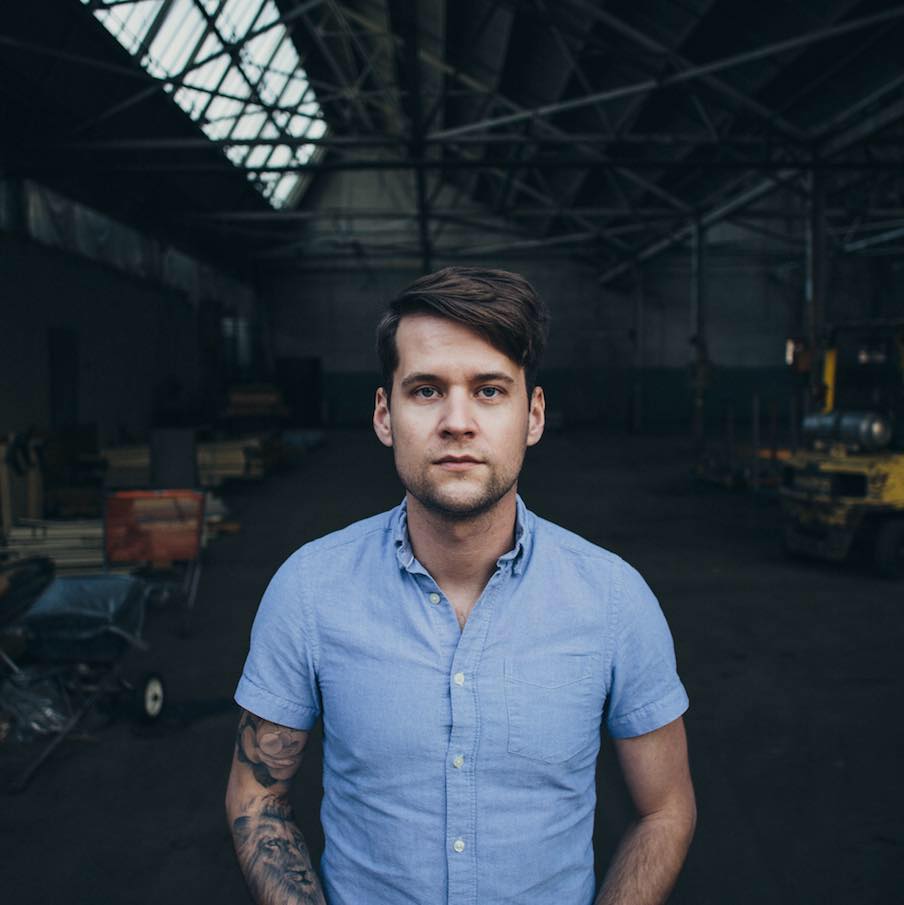 American Wilderness, the striking new Rock Ridge Music album by Nashville-based singer-songwriter Matt Hires, pays off the promise the musician makes to himself in
"Begin Again," one of the album's key songs, to "shake the dust and start over."
Produced by Randall Kent in Music City, the 10-song collection is a unified and probing
work in which Hires – previously known for his work on F Stop Music/Atlantic Records
– has created an intensely personal and self-revealing song-suite where he contemplates
his life and his beliefs amid the oft-cacophonous backdrop of modern America.
Hires says, "It's the most cohesive body of work that I've put out, and I didn't intend it to
be that way – it just happened. One of the first songs I wrote for the album was the first
track, 'Fighting a Ghost.' The second verse contains the line that the title of the album
came from. A lot of the ideas behind a lot of the other songs came from that – feeling a
little lost amidst all the noise and commotion of culture and society. There's a lot of
struggling and wrestling with faith in the record, too."
The making of American Wilderness was prefaced by a period of profound personal
change for Hires. The well-traveled artist had previously issued two full-length albums,
Take Us to the Start (2009) and This World Won't Last Forever, But Tonight We Can
Pretend (2013), on F Stop/Atlantic.
As that label relationship ended, Hires and his wife of eight years decided to relocate
from Tampa, Florida, where they had both lived all their lives, for Nashville, home of both the U.S. country music production line and a burgeoning scene for independent songwriters and musicians. They arrived in the city the day after Christmas in 2014.
"I think that was a big part of the change in my music," says Hires. "There's something about moving to a new city, and experiencing new things that helped in opening up my songwriting to new levels of honesty."
Hires quickly fell in with a group of like-minded indie musicians, and began exploring new avenues in his songcraft during informal living-room sessions with them.
He recalls, "We started doing this thing called 'Scotch 'n' Songs.' The average size of the group was five or six of us. We would get together every other week and share new stuff that we'd been working on, and share a bottle of scotch or bourbon. We'd talk about the songs. Pretty much all of this album was born out of that, partially out of necessity. A few weeks would roll by, and I'd say, 'Oh, man, I need a song to bring to the group,' so I would sit down and force myself to write. I'd say, 'What do you want to write right now? If you could turn on your radio or your iPod right now, what would you want to hear?'"
The encouragement and feedback of the Scotch 'n' Songs crew moved Hires to set aside
some of his earlier notions about his craft.
"When I would write songs before," he says, "I would have these things hanging over my
head – 'What's my A&R guy at the record label going to think? What are my parents going to think?' I tried to shed all of that, and just write what I wanted to write. I remember talking to one of my friends in the songwriting group, and he said, 'Write what
scares you.' I took that idea and ran with it, and it made the record what it is."
The material on American Wilderness drew its stylistic inspiration from old and new
strains of Americana and contemporaries whose work reflects Hires' own engaging pop
sensibility.
"Influences of mine who have been favorites over the years are Bob Dylan, Tom Petty,
Wilco," he says. "While I was writing the material for this album, I got way into Jason Isbell's Southeastern. During the last year, I was listening to Brandon Flowers' solo record The Desired Effect – I'm a big fan of The Killers. What I tried to do with this
record was create songs that were lyrically interesting with something to say while
remaining musically accessible, without being candy-coated."
Many of the album's songs explore an individual's uncertain place amid the roiling tumult of modern life in the U.S. Others – like "Holy War" and "Glory Bound" – candidly observe Hires' own internal conversation about religion and belief.
"I grew up in the church – my dad was a pastor," he says. "It was something I was familiar with and comfortable with my whole life. Moving to Nashville, we stepped away from the church and stopped going for a little over a year. I feel that was a really good
thing for me. I didn't stop thinking about that sort of thing. I wanted to look at it from outside the lens of Christian culture, and try to delve into what I actually believe, and be able to question things and not be afraid of that."
It is perhaps fitting that Hires and producer Kent recorded the basic tracks for the album at a Nashville facility, the Chapel.
Though American Wilderness looks deeply and unflinchingly into the darkness of personal and spiritual experience, Hires emphasizes that his new album concludes on a bright point of light.
"A strong theme on the album is rebirth, new beginnings, and the idea that tomorrow doesn't have to be like today," he says. "The last song is 'Don't Let Your Heart Grow Cold.' While it can go to some fairly dark places, I wanted to make sure it ended on a
hopeful note. You can make it better. Winter always turns into spring."
American Wilderness is itself a creative spring for Matt Hires, marking the blossoming and emergence of a bright voice in American songwriting.
JD EICHER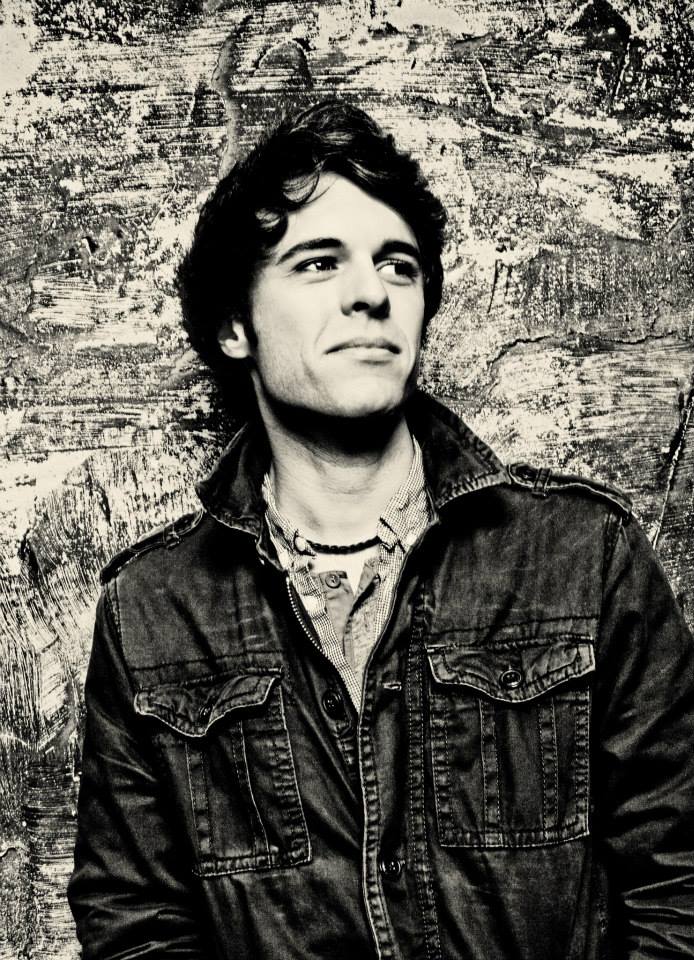 "The music that I'm writing and releasing is really mirroring who I am and where I am at that time in my life. It's easy to perform songs when they're very true." So says JD Eicher, the Youngstown, OH-area born and bred musician who is set to release The Middle Distance via Rock Ridge Music on May 6, 2016. "I'm really glad that my career has taken the longer, 'scenic' route, because the music I'm writing now has a certain truth to it that I'm not sure I would have found otherwise."
The Middle Distance marks the first album Eicher will issue since sunsetting the moniker, JD Eicher & the Goodnights, used on the trilogy of titles, The Shape of Things, Shifting, and Into Place, released previously. Why the change? Eicher explains: "It's really just a shortening of the name. The band is still together, and this was a careful decision we made together. It felt natural with the conclusion of our album trilogy project, the personal nature of this new music, and a desire to simplify."
Eicher has noted that the common themes running through his previous three releases are "love, hope, and acceptance." Common sense would call for speculating whether there is a common thread that ties together the ten songs found on The Middle Distance. "Not a premeditated one," he is quick to clarify. "I really wanted to just sit down and write the best songs I could, saying what I needed to say at the time. It's more of a journal entry/diary-type approach this time around."
With that as a forward, the first chapter of Eicher's aural journal begins with nearly one minute of U2-ish guitar that sets the sonic table for the album opener, "This Heart," in which he sings, "All my fears, all my worries, are alive and well inside this heart." Eicher expounds, "This whole record - and definitely that song – is moodier, and there's a lot of internal struggle, internal processing. When you hear the song title, 'This Heart,' it sounds like it's gonna be a love song, but it's really more about coping and figuring out how to get past whatever you're dealing with in that moment."
Songwriting and superb singing are at the center of each track on The Middle Distance, exemplified by the lyric line "Maybe we've been trained to wash, rinse, and then repeat" and the heavenly falsetto vocals found on "Be Well," a song which sounds like it would fit perfectly into Death Cab For Cutie's catalog. An audio oasis to the overall "moodier" sound of the record is refreshingly felt when the soundscape lightens up for the bouncy "The Little Bit," which musically and lyrically has a Jason Mraz vibe to it, most notably on the playful line, "I didn't write any lyrics for this part of the song… everybody relax." Eicher's songwriting gravitas shines in the more serious selections - "Not Everybody Runs," a sonic commitment to, well, commitment; "Not Afraid," in which abstract fears about our dreams not coming true, relationships going wrong, internal struggles and pressures, letting your guard down and being hurt, and failure are all tackled; and "Man of Faith," in which Eicher espouses the somewhat ambiguous supplication: "And I'm pretty sure my heaven's just the answer to my questions."
Far less ambiguous is how much Eicher's Rust Belt upbringing seeps into, or serves as, the foundation of his songwriting. "I think it definitely affects the music," he affirms without hesitation, "even in the way I approach touring and my overall work ethic with songwriting and recording. There's a world-wariness that comes out of this area that gets into the songs. I think there's a realism that comes out of this part of the country, too, and I think that gets in there as well." It's no wonder that Pittsburgh, not far from his hometown of Youngstown, has embraced the performer and his music as their own.
With his band, The Goodnights, Eicher's soaring and graceful pop-rock songcraft garnered favorable comparisons to Coldplay, Keane, The Script, The Killers, and Death Cab for Cutie. Alternative Addiction named the group one of the top 10 unsigned bands. Virgin America Airlines used one of the band's songs in the teaser for the airline's movie, Departure Date. Live, JD Eicher & the Goodnights shared the stage with such diverse and respected artists as the Dave Matthews Band, Coldplay, Train, Maroon 5, Hot Chelle Rae, Pete Yorn, Anberlin, Rod Stewart, Bryan Adams, Kelly Clarkson, Cartel, Sister Hazel, and Matt Nathanson, among many others.
Now facing a new morning with the added weight of offering up The Middle Distancewith just his name on the album cover, does Eicher like the way the shape of things have shifted into place (to borrow a phrase from past album titles), both personally and professionally?
"Yeah, definitely. I do feel a lot more firmly-rooted. I feel like there's a lot less doubt. I know who I am a lot better than I used to, and a lot of my life is starting to make more sense. I'm married now. We've got a house. The real world stuff has come together in a really meaningful way. And my musical life mirrors those sentiments as well. This was the first time I felt comfortable producing a record on my own. I knew how I wanted it to feel, start to finish."
For those reasons and more, it's fair to say The Middle Distance is destined to take JD Eicher even farther than where he's at today. That prospect makes it a near certainty that his steady pace to the top will likely result in him experiencing the musician's equivalent of a long distance runner's high.