Matt DiMaio - Memorizing Everybody's Name at Your Networking Events

Tuesday, February 24, 2015 from 6:00 PM to 8:00 PM (EST)
Event Details

---
THIS WEEK'S TOPIC: 
Profile: Memorizing Everybody's Name at Your Networking Events

with Matt DiMaio

$20 At the Door / $10 Advance Purchase through EventBrite

Is this you?  You meet a terrific prospect at a networking event and 5 minutes later can't recall her name? 
 She comes up to you 20 minutes later with another high-caliber individual and wants to make an introduction.  You struggle to address her by name...you're searching your memory instead of engaging with the new prospect, and now don't know his name! Embarrassing, and not a true display of your professionalism and authenticity, right? 
Have you ever gotten to the bottom of a page and can't remember anything you just read? 
 Do you put down your keys, wallet, or eyeglasses and then have to ransack your house or office 
trying to find them? 
Matt DiMaio has the solution for your memory problems.  Come to this Business Accelerator and learn how to walk out of every networking group or social event with everybody's name locked in, and ready to pull out immediately and purposefully during your next encounter.
We live in a world of information overload.  If you can't keep up, you risk getting left behind.  With so many brand new ideas and technologies coming at us, having the ability to rapidly learn and understand new information has become more important than ever before. During this two hour Business Accelerator, Matt DiMaio will show you what causes your mental blocks and forgetfulness, and give you the fix.
In this Business Accelerator Workshop, you will have the opportunity to spend two hours with Matt, and learn things like:
How to memorize names and facts about your prospects and clients easily.

Why people don't remember a name after they hear it.

How to learn things more quickly and effectively.


How these memorization skills will help you in your social and family life, not just in business.

How much your revenue can increase by learning this important trust-based marketing skill.

I can't remember anything.  Will this work for me?
WHO SHOULD ATTEND?
Business owners who have to attend networking events.

Business owners who host networking events.


Business owners who have a staff of sales people that need to memorize names.

Business owners who want to strengthen rapport with their customers and prospects.


Business owners that rely on their assistance to be their brains instead of thinking for themselves.
Business Acumen Rating: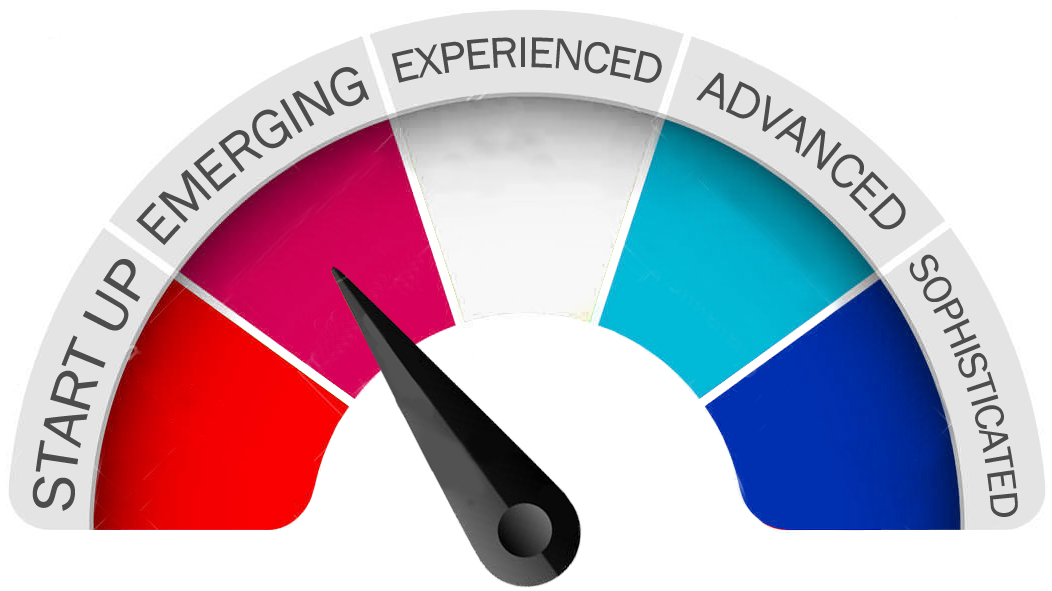 Ticket Price: $20 At the Door, $10 In Advance
ABOUT THE CONTRIBUTOR: 
Matt DiMaio

Matt DiMaio helps people of every age to shine more brightly…  both in their careers and in their personal activities.  He is the founder of THE MAESTRO METHOD and is best known for showing people "How To Become Smarter, Faster, Better!"
As a Speaker / Trainer / Author / Noted Humorist / and Recognized Authority, Matt DiMaio is now in his 4th decade of producing memorable and attention-getting results.
He has also been called "The Enter-Trainer" for his dynamic and humorous approach to teaching and training.  His philosophy is to "Laugh and Learn Your Way to Success".  Matt has spoken on stage at some of North America's most prestigious venues, including, Caesar's Palace in Las Vegas, Avery Fisher Hall at Lincoln Center, the Toronto Convention Center, New York City's Waldorf Astoria, Nassau Coliseum, and The Super Dome.


When & Where

KPI Tampa Office
1111 W. Cass St.
Tampa, FL 33606


Tuesday, February 24, 2015 from 6:00 PM to 8:00 PM (EST)
Add to my calendar
Organizer
Welcome to the Key Person of Influence events page for Eventbrite. 

Our Profitable CEO Workshop Series is exclusively for owners and C-suite executives of successful, growing, professional service companies. Most of these workshops are ticketed events through Eventbrite.
These workshops aren't generic or boring presentations; they are highly-interactive conversations backed with implementable, proven strategies. You will be able to ask your specific questions to get the answers you need for your business to excel in this new collaboration economy.
Our KPI CEO Socials are are casual but highly-vetted, high-level gatherings for the sole purpose of connecting with area leaders, and connecting them to one another.  These socials are by invitation-only and are limited to 12 attendees. To be considered for an upcoming CEO Social, visit our landing page for list of qualifications and for more info:  CLICK HERE FOR INFO
To learn more about our Personal Brand Accelerator program, and for video testimonials from some of our clients, visit our website: KEYPERSONOFINFLUENCEUSA.COM

---