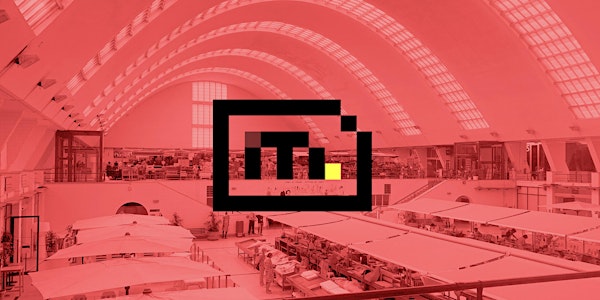 matosinhos.tech market edition
A journey to the market
When and where
Location
Mercado Municipal de Matosinhos Rua França Júnior 4450-135 Matosinhos Portugal
About this event
On the 9th of October, join us for matosinhos.tech biggest event ever.
We'll have a full day of talks from speakers around the globe discussing topics such as open telemetry, anti-money laundering tech, reliability, mobile, and the opportunity to meet and greet our community in person.
To make it even more special, we want to take you on a journey to the best market in our city, the 1952 iconic Mercado de Matosinhos!
Our concept is to let you roam freely through the market while exploring the one-of-a-kind ceramic panels and beautiful arches, seeing the unique merchants' stalls and connecting with the companies that shape our tech ecosystem.
All this and much more while you learn from the industry tech leaders and enjoy tasty food and drinks.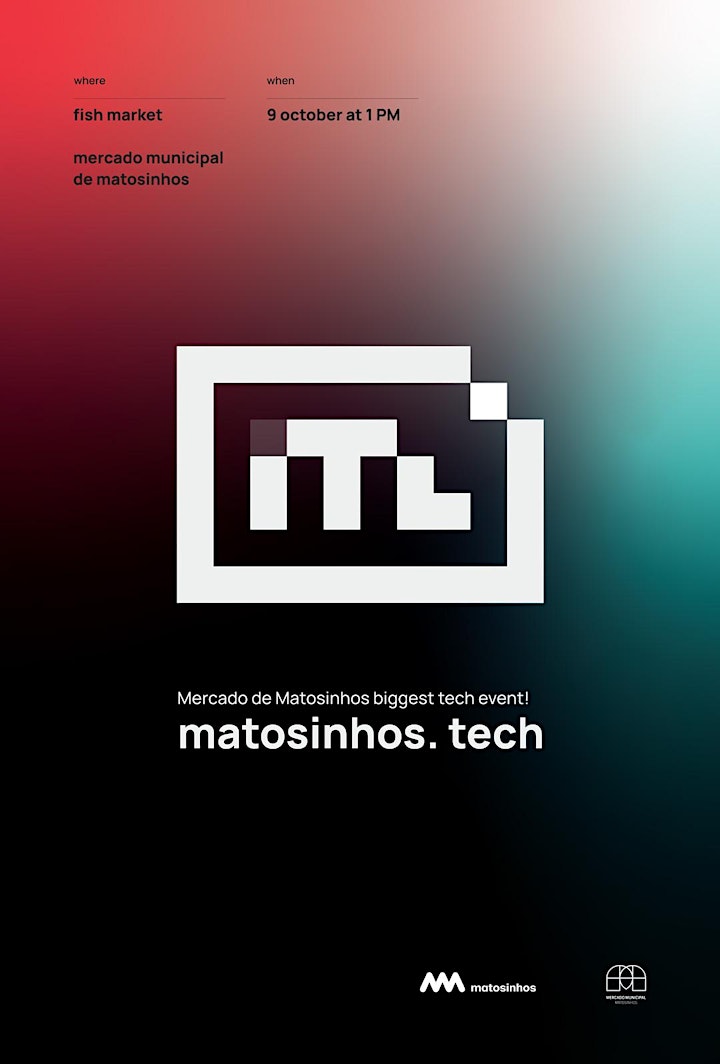 Speakers & Talks
Talk: Fighting money-laundering with code
Description: It is estimated that only 1-2% of money-laundering crime is detected. How do companies fight financial crime today? What happens in the first seconds while your money travels from one account to another? This talk gives an overview of the tech used by the analysts, the problems we face scaling it globally, and how we're solving these.
Company: Salv
Role: Product Engineer
Topics: Anti-money Laundering Tech, Person and Transaction Monitoring, Sanctions, Scalability
Talk: Observability with OpenTelemetry
Description: Many components are involved in monitoring and correlating signals from distributed systems. OpenTelemetry comes to aid with a vendor-agnostic telemetry specification that allows developers in any stack to gather telemetry data. It aims to be the standard for implementing and enabling effective Observability. This talk will introduce its core architecture components, key concepts and features, and how to set them up for tracing and exporting telemetry data.
Company: Postman
Role: Performance Engineer
Topics: Observability, OpenTelemetry, telemetry signals, distributed tracing, instrumentation
Talk: Tracking: Not exactly what you think
Description: Tracking user data is a common practice in today's tech industry. Users are nowadays more concerned about their privacy, but reality is that not always their data is used for the bad - yes Google and Meta, I'm taking to you. How do companies leverage users' behaviour to improve their products, what challenges comes from tracking data and which steps can we take to make the most of all data we collect.
Company: DICE
Role: Head of Mobile Engineering
Topics: Mobile, Client, Tracking, Privacy, Best Practices
Talk: Relia...bility?
Description: Technology ecosystems are complex and it is really important to understand every change and how it affects our systems, as well as the service provided. Users expect systems to be up, responsive, fast, consistent, and reliable. Reliability for systems means that they are doing what their users need them to do. A system's reliability is essentially how happy users are and we know those happy users are good for business. If reliability is one of the most important requirements of any system, users determine what reliability means, and it's okay to not be perfect all the time. We need a way of thinking that can address this way of thinking since we have limited resources to spend, be they financial, human, or political.
Company: Anova
Role: Lead Site Reliability Engineer
Topics: SRE, Reliability
Talk: Building journeys for 60+ countries
Description: At Remote, we aim to turn complex processes into simple and pleasant experiences. This talk is about our journey to deliver the best experience possible, both for end-users and engineers.
Company: Remote
Role: Engineering Team Leader
Topics: Design Systems, forms, User Experience, Development Experience