About this Event
$13 - $15
DOORS 8PM / SHOW 8:45PM
THIS EVENT IS 21+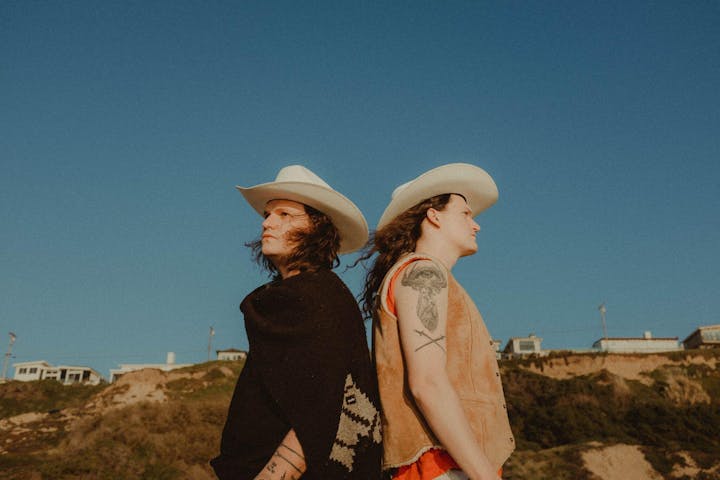 Instagram | Twitter | Facebook | Soundcloud
Mating Ritual is an independent pop duo based in Los Angeles, CA. Previously known as Pacific Air, Ryan Marshall Lawhon founded Mating Ritual in 2014 when his brother Taylor decided to go back to school. Though initially a solo project, Mating Ritual became increasingly more collaborative leading up to his debut album, 2017's How You Gonna Stop It?, released on Ryan's own label, Smooth Jaws. Working heavily with other LA songwriters and artists, including ascending pop singer Lizzy Land, the brothers realized they missed creating music as a duo and immediately began work on Mating Rituals sophomore album, Light Myself On Fire.
Blending Taylor's love of 80's synth pop with Ryan's post punk infatuation, Light Myself On Fire is a darker, grittier record that shows the brothers refining their individual talents from a much grander and more unified statement. Written entirely after midnight (with the exception of one noticeably sunny tune), these 9 songs talk about maturation and commitment. "Committing to anything long term can be difficult," says Ryan "Boredom and complacency set in, and while change can be a good thing, using it as a crutch will just bring you back to the same place, feeling emptier than before. This album is about learning that the grass is not always greener, that the next fleeting dopamine rush won't solve everything. In a weird way, I think this my better-late-than –never coming of age record"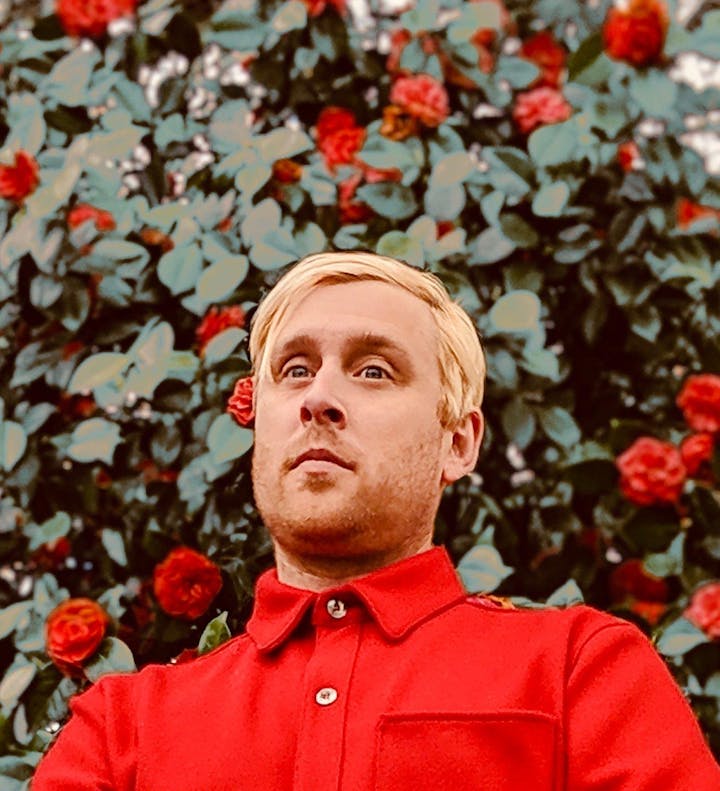 Instagram | Twitter | Facebook | Soundcloud | Spotify
Aan (short for "Amor ad nauseam") is a psychedelic-pop group from Portland, Oregon. On record, the heart of the group is songwriter/frontman Bud Wilson, and live they come together as an explosive five-piece ensemble. Wilson lives on a small farm several miles outside of town in a small house, surrounded by ducks, chickens, coyotes and trees, where he writes most of his songs. Although the end result is a long aural drive from anything resembling the countryside, the music retains the sincerity of that familial place – a feeling of home – a home that Wilson invites the world into through his new album, Losing My Shadow, out this summer on Fresh Selects.
Pastoral stomping grounds aside, Aan's music puts forth a gritty, progressive, searing sonic boom of sound that might just be the exact wake-up call the current indie climate needs. Never one for taking the beaten path, Wilson opened himself up and dove head-first through the thicket when writing this latest offering. The album finds the singer/multi-instrumentalist parsing through his inner-most thoughts, feelings, and vices after the sudden passing of his father two years ago. At perhaps its most wrenching moments, the album deals with Wilson attempting to understand his mother's perspective in this new world, without her partner for the first time. A therapeutic exercise as much as it is an exorcism, his all-too-personal storytelling reckons with the demons that often find their way in when one is living with grief, and how important it can be to cast them out before they consume the soul.
Taking a more personal approach on this album than on Aan's previous, more band-oriented records – this time out, Bud locked himself in a studio with producer/musician, Cameron Spies (Radiation City, Reptaliens, The Saxophones) for months on end, working together to build up, then deconstruct and re-tool these songs over and over, until they each reached their most vital and essential form.
Once the lightning was officially in the bottle, Aan teamed up with Portland's own Fresh Selects for the new album's release. Being a label more known for their introduction of groundbreaking artists in the worlds of modern R&B and beat music (SiR, Mndsgn, Charlotte Dos Santos, and Kadhja Bonet – to name a few) than they are for straight-forward rock acts, this partnership was an adventurous one for both parties alike, which seemed only right given the album's exploratory and daring resolve.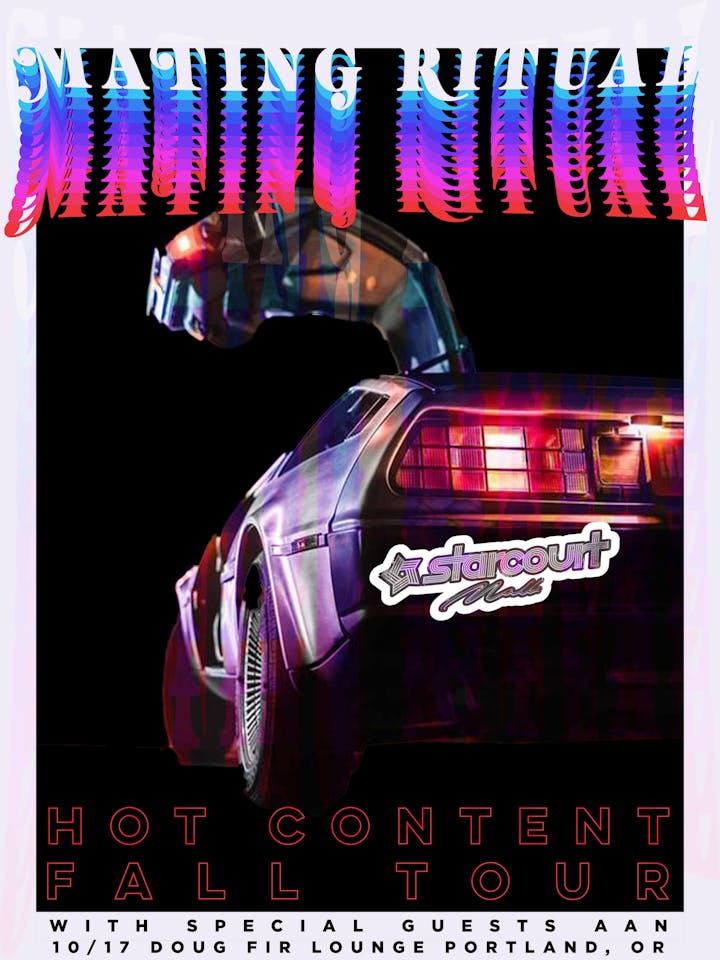 Performers
Date and Time
Location
Refund Policy