Event Information
Refund policy
Contact the organizer to request a refund.
Eventbrite's fee is nonrefundable.
Drop off the kids for an afternoon of fun and games at Mathnasium while you complete your holiday shopping!
About this event

Add a little bit of math to your holiday schedule with a Mathnasium Preview Day!
A Mathnasium Preview Day is modeled after our Math Night Program which helps kids explore math at their own level through exciting games and activities for families that have been developed by Mathnasium in conjunction with National PTA.

What should you expect?
A math event hosted by Mathnasium for elementary grade students
8 engaging games developed by Mathnasium to increase interest in STEM subjects through an enjoyable and shared math experience.
Math exploration for kids at their own levels through games and activities
Encouragement and empowerment for kids of all backgrounds to pursue a love of math and STEM education
A 'mini assessment' which will allow our team of math experts to pinpoint any gaps in your student's math education or assess if they're ready to move ahead.
A complimentary follow up appointment with a Center Director to discuss your child's math progress.
How does a Mathnasium Preview Day work?
Each child attending the Math Night will receive a "Passport", with 10 numbered stars on the passports, one for each of the stations. Children will be put into groups of 5 and paired with an instructor. They will visit each of the game stations and play the game at the station together. After the group plays the math game at a station, the instructor will mark the numbered star on the "Passport" and the group will proceed to the next station! If they finish early, groups are welcome to revisit stations they loved! Once the group has all of their stars marked, they will visit the be able to trade their "Passport" for a goody bag to take home with them.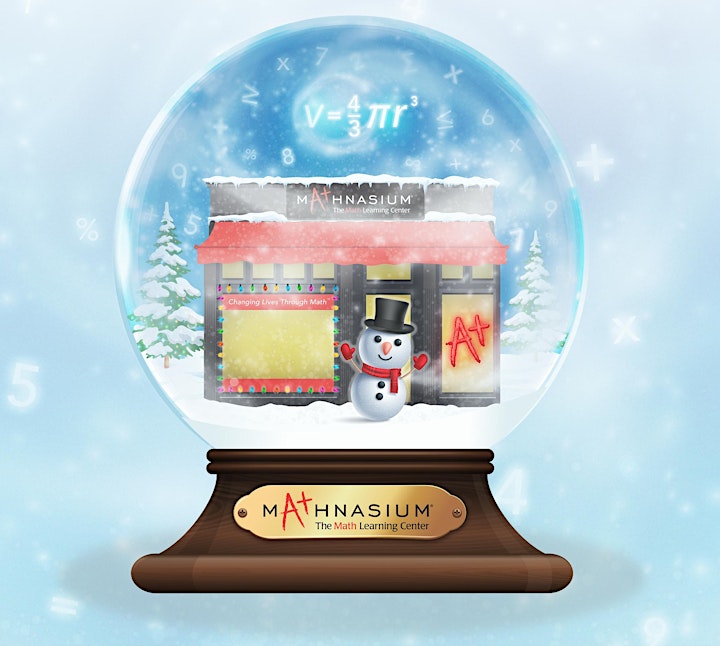 Any elementary school student who is not currently attending Mathnasium is eligible for this event.
December 21st | 2:30 - 4:30 PM
Alexandria City: 4605 Duke Street, Alexandria, VA - 703-956-5150 - alexandriacity@mathnasium.com
Centreville: 5959 Centreville Crest Lane, Centreville, VA - (703) 828-2003 - centrevilleva@mathnasium.com
Dale City: 5512 Staples Mill Plaza, Dale City, VA - 703-436-2526 - dalecity@mathnasium.com
Great Neck: 1408 North Great Neck Rd , Virginia Beach, VA - (757) 481-6284 - greatneckva@mathnasium.com
Mechanicsville: 9369 Atlee Rd, Mechanicsville, VA - 804-559-0550 - mechanicsville@mathnasium.com
Midlothian: 15604 WC Commons Way, Midlothian, VA - 804-378-2211 - midlothian@mathnasium.com
Reston: 1424 N Point Village Drive, Reston, VA - 571-401-1056 - reston@mathnasium.com
Woodlake: 7212 Hancock Village Dr , Chesterfield, VA - 804-621-0909- woodlake@mathnasium.com
December 21st | 4:30 - 6:30 PM
McLean: 1435 Center Street, Mclean, VA - 703-714-6284 - mclean@mathnasium.com
December 28th | 2:30-4:30 PM
Chester: 10416 Iron Bridge Road, Chester, VA - 804-706-4321 - chester@mathnasium.com
Lake Ridge: 12473 Dillingham Square, Lake Ridge, VA - 703-763-0888 - lakeridge@mathnasium.com
Manassas: 10085 Market Circle, Manassas, VA - (571) 428-2323 - manassas@mathnasium.com
Mount Vernon: 7696H Richmond Highway, Alexandria, VA - 571-281-7202 - mountvernon@mathnasium.com
Pembroke: 379 Independence Blvd, Virginia Beach, VA - 757-938-3705 - pembroke@mathnasium.com
Short Pump: 1150D West Broad St, Richmond, VA - 804-364-3333 - shortpump@mathnasium.com
Tuckahoe: 7110 Patterson Ave, Richmond, VA- 804-282-3805 - tuckahoe@mathnasium.com
Tysons: 302 Maple Avenue West, Vienna, VA - (703) 255-6284 - tysons@mathnasium.com
December 28th | 4:30-6:30 PM
McLean: 1435 Center Street, Mclean, VA - 703-714-6284 - mclean@mathnasium.com
Date and time
Refund policy
Contact the organizer to request a refund.
Eventbrite's fee is nonrefundable.
Organizer of Mathnasium Preview Day
Welcome to Mathnasium—your neighborhood math-only learning center that teaches kids math the way that makes sense to them. Our experienced math tutors utilize our proprietary teaching materials and techniques,The Mathnasium Method™, to deliver a customized learning plan designed to address each student's needs, whether they started out far behind or are already ahead in math. Our instruction approach goes beyond traditional math tutoring to develop understanding and build a love for math.