Mathieu Victor at The Interval: Artists with Lasers. Art, Tech, & Craft in...
Description
The Long Now Foundation & ZERO1 welcome
Mathieu Victor
Artist, Technology Consultant and Producer

@ The Interval at Long Now: check-in begins at 6:30; talk will start at 7:30
Join us afterwards for drinks and conversation with our speaker

From the great renaissance masters to contemporary art superstars, technology has always played a part in creating ambitious works of art.

A creator, art historian and technologist, Mathieu Victor has worked for artists, galleries, and leading design studios. Mathieu's study of past practice matched with his experience in executing extraordinary contemporary projects give him a unique perspective on how art in the physical world benefits from the digital age.
Mathieu will give an historical introduction to the relationship of art and technology. He'll also survey some of today's cutting edge practices. You'll learn how tech enables some of the most ambitious contemporary fine art including some of the projects that Mathieu has worked on first-hand.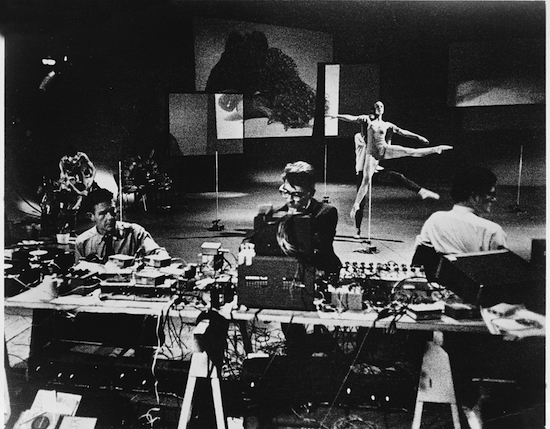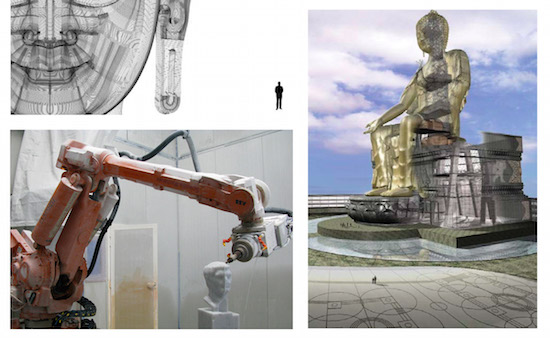 For the past twelve years Mathieu Victor has worked as production manager for artist Jeff Koons in New York. Koons' studio is one of the world's largest purely "fine arts" enterprises, integrating a "factory" and "design studio" model and employing almost 200 artists in New York and an international network of fabricators.
Mathieu oversaw the technical aspects of this multidisciplinary practice, working with professionals ranging from fashion designers to aerospace manufacturers. In the course of his fabrication work, Mathieu has run R&D projects with GE, Delcam, AutoDesk, M.I.T, and other industry leaders in creative and manufacturing technologies. He has collaborated with many of the world's top creative entities including BMW, Stella McCartney, Taschen Publishing, Lady Gaga, and the Macy's Thanksgiving day parade, and lead some of the most ambitious efforts to date in applying manufacturing technology to the fine arts.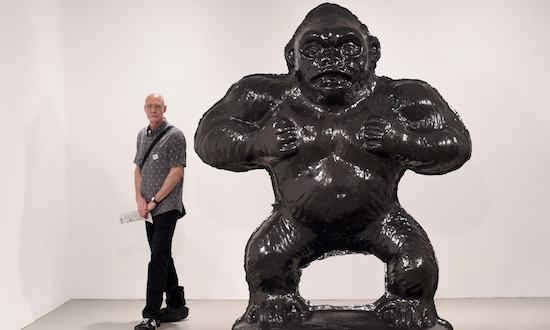 Jeff Koons, "Gorilla", CNC Milled Absolute black granite, 2009-11. Photograph: Timothy A Clary/AFP/Getty Images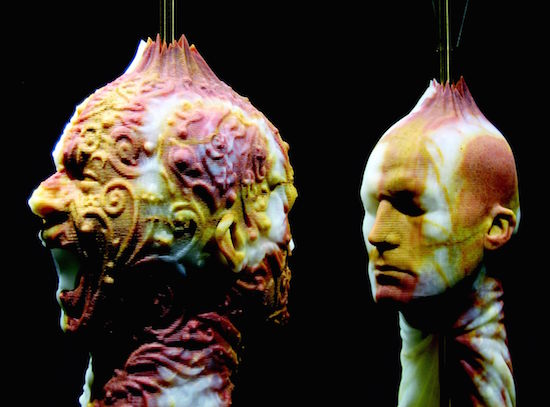 Barry X Ball "Paired, mirrored, flayed, javelin-impaled…" Mexican Onyx 2000 - 2007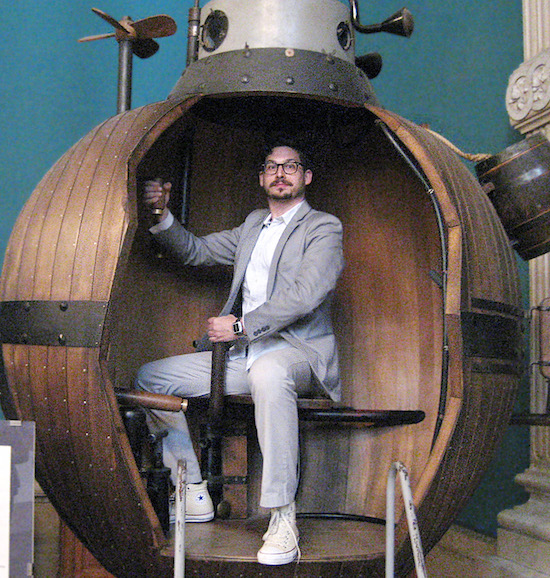 A creator, art historian and technologist, Mathieu Victor has worked for artists, galleries, and leading design studios. He has lectured at the the Yale School of Architecture, Bennington College, the Center for Bits and Atoms at MIT, 2013's Tokyo FAB9 Conference, Applied Minds, Smart Design, Apple, and IDEO. He now lives in the Bay Area and will be sharing news about his latest projects during his talk at The Interval.
This is the first in a series of talks produced in collaboration between The Long Now Foundation and ZERO1: The Art & Technology Network
on art, time, and technology
Next in the series: artist Jonathon Keats speaks at The Interval on April 7th, 02015

About ZERO1: as a 21st century arts nonprofit, ZERO1 works with some of the world's most creative minds from the fields of art, science, design, architecture, and technology. ZERO1 presents a year­‐round program of exhibitions, talks, and events at the ZERO1 Garage in downtown San Jose, and produces the ZERO1 Biennial, an international showcase of work at the nexus of art and technology.
Interval donors hear about our events first: become a donor today