About this Event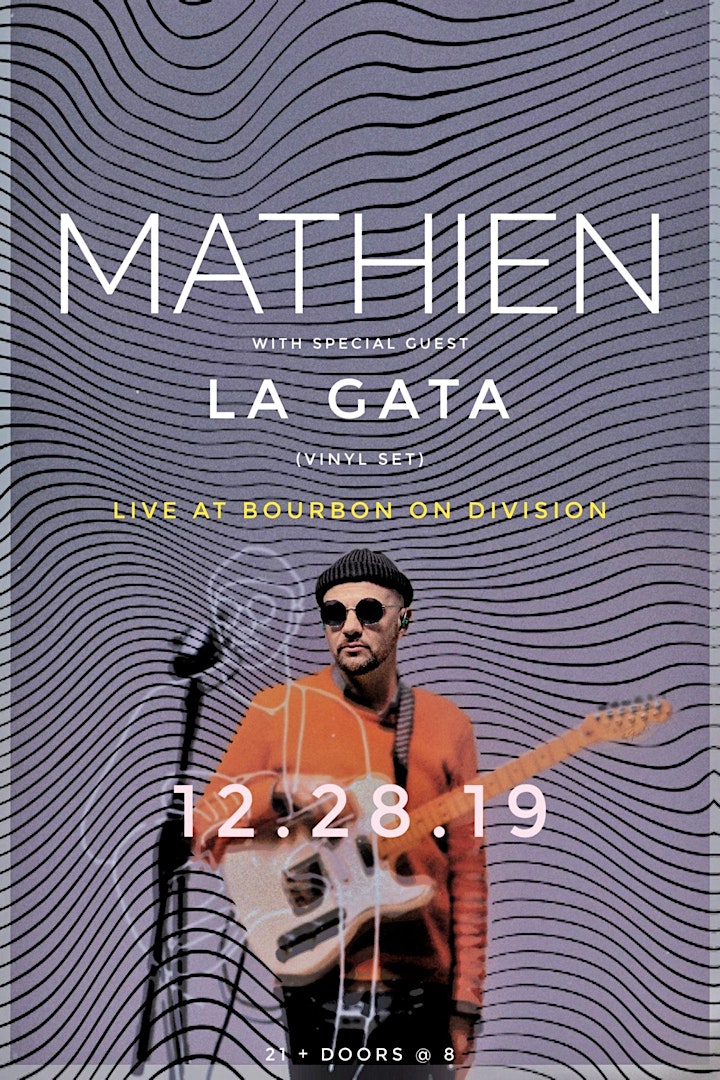 Mathien - Indie artist/producer Mathien exists in a diverse world of intersecting styles and unique musical landscapes, which serve as a platform for his songwriting.
Born and raised in various Chicago suburbs, Mathien began releasing homemade tracks while in high school, eventually moving his lo-fi production studio into the resident halls of Southern Illinois University in Carbondale, Illinois. After much regional success as a live act, he was signed to Midwest Music Group and relocated to Chicago where he embarked on several US tours and recorded 3 albums.
In need of change, Mathien recorded, Unique Man, in 2014 and moved to Tennessee, dropping the album as his first independent release since 2006's, Head Heart and Hands. The years that followed proved to be exceedingly productive for the artist, releasing several albums and beat tapes including, C.A.L.M, DoWhutNah?!, and The Freedom Tapes, which produced the infectious underground hit "Wurlitzer Crowley". Today, Mathien works as a composer for film and television, while continuing to release albums and perform internationally.
DJ La-Gata Colombian-America DJane La Gata plays a serious set of vibrant nostalgic Latin sounds. She learned to dance Salsa while sweeping the floors of her family's Wicker Park apartment when music was all the neighborhood had, and was taught the difference between a Pachanga and a Charanga by her aunts and uncles as they slid into the New Year at house parties. Cumbia and Mambo are the wellsprings of her sound.
When she can, La Gata enjoys digging for records in her native Chicago or while wandering the streets of São Paulo or Salvador in her adopted Brazil. La Gata's eclectic sets are inspired by her childhood, life's hardships, and travel. She wants to transport her listeners to a place where people can connect with their Latin roots or be exposed to the rich culture of Latin America through music.