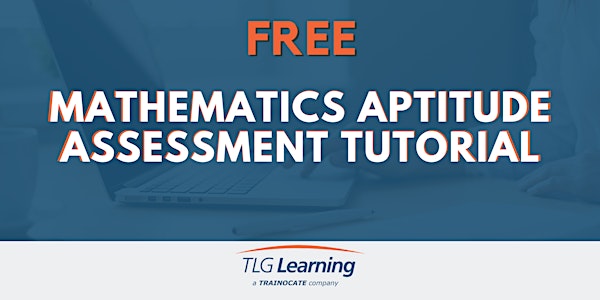 Math Aptitude Assessment Tutorial
TLG Learning is making available to you a 2-hour tutorial for the Math section of the Apprenti Aptitude Assessment.
About this event
The Apprenti IT Apprenticeship program is arguably the best path into an IT career in the country. Bar none. And the Pre-apprenticeship program is one of the best paths to that apprenticeship.
We have observed that the Mathematics section of the Apprenti Aptitude Assessment has been a difficult section for most applicants. To help anyone serious about getting into the Apprenti program or the IT Pre-apprenticeship program, TLG is offering a free Mathematics Tutorial to help prepare for the assessment. The tutorial is not a brain-dump or cram session, but rather a class that covers the various components like fractions, algebra, and geometry and helps you solve the questions quickly.
Learn more about the IT Pre-Apprenticeship.