Description
Maternal Mental Illness and the Criminal Justice System

at H2Ocean Restaurant
hosted by Sylvia LaSalandra
and Postpartum Support International
Thurs Oct 22, 7:00pm
Dinner and Remarks by George Parnham, JD
Fri Oct 23, 8:30-5:00
Maternal Mental Illness and the Criminal Justice System
TICKETS AVAILABLE AT THE DOOR
Register for any part of the event -- the dinner, the seminar, or both.
Thursday night dinner is open to guests and community members, whether or not you attend seminar.
Tickets available at the door on Thursday evening or on Friday for seminar.
Please contact Wendy Davis at wdavis@postpartum.net for information about financial aid.
---
CONTINUING EDUCATION CREDITS
CLE: This program has been certified by the New York State Continuing Legal Education Board for 7 CLEs.
This course has been approved in accordance with the requirements of the New York State Continuing Legal Education Board for a maximum of 7 credit hours, of which 7 credit hours can be applied
toward the toward the Areas of Professional Practice requirement.
CME: This Live activity, Maternal Psychiatric Illness and the Criminal Justice System, with a beginning date of 10/23/2015, has been reviewed and is acceptable for up to 6.75 Prescribed credit(s) by the American Academy of Family Physicians. Physicians should claim only the credit commensurate with the extent of their participation in the activity.
NBCC: Postpartum Support International has been approved by NBCC as an Approved Continuing Education Provider, ACEP No. 6765. Programs that do not qualify for NBCC credit are clearly identified. Postpartum Support International is solely responsible for all aspects of the programs.
---
Financial Aid for Legal Professionals
Please contact Wendy Davis at wdavis@postpartum.net for more information and application for financial aid for attorneys and law professionals.
---
FRIDAY SEMINAR
Friday registration includes a fresh breakfast buffet and delicious lunch provided by H2Ocean Restuarant.
Attorney George Parnham, Psychiatrist Margaret Spinelli, MD, and an expert team of faculty present this premier seminar designed for professionals interested in the defense and treatment of women accused of crimes that occurred during a postpartum psychiatric mental illness.
Please join us Thursday night to enjoy remarks by George Parnham, JD and a spectacular dinner by H2Ocean Restaurant, hosted by owners Michael & Sylvia Frodella.
FRIDAY Seminar Topics:
Insanity Definitions, the Legal System and Responses

Understanding Perinatal Psychiatric Illness

Psychosis and Medical-Legal Systems: Gaps and Failures

Case Presentations

Clemency after incarceration

Mananging stress of the difficult case

Types of Maternal Mental Illness cases in Criminal Justice

Selecting and preparing an expert witness
FACULTY: Click on faculty name for full biography
---
LEAD FACULTY
Lead legal faculty is criminal defense attorney George Parnham, JD, expert on the defense of individuals with mental illness and a passionate advocate for legal reform of their treatment in the criminal justice system. George Parnham has practiced law for thirty-seven years in Houston, Texas, specializing in criminal defense; he has been thrust into the national spotlight through representing such high-profile clients as Andrea Yates and Clara Harris. and has advised countless attorneys in their work and understanding of postpartum psychiatric illness and the law.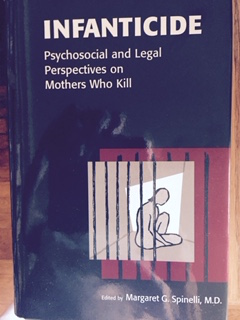 Lead psychiatric faculty is Margaret Spinelli, MD, expert on maternal psychiatry and the law, Clinical Professor of Psychiatry at the College of Physicians and Surgeons of Columbia University and a Research Psychiatrist at the New York State Psychiatric Institute. Dr Spinelli is the author of Infanticide: Psychosocial and Legal Perspectives on Mothers who Kill (American Psychiatric Press Inc, Washington, DC, USA, 2002).
---
This educational seminar, presented by experts in the field of maternal mental illness and the law, is designed to increase the competence and proficiency of legal and law enforcement and healthcare professionals in their understanding and representation of women who are accused of committing crimes during perinatal mental illness. The day-long seminar will provide practical, evidence-based and case-based information, with ample time for discussion. Course content is appropriate for both newly admitted and experienced attorneys.
We will cover a range of topics related to maternal mental illness and the law, including the defense of women accused of crime, but also recommendations for effective interventions and best practices to prevent crises, manage legal issues regarding child welfare and protection. Faculty will use practice examples to describe best practices for referral and evaluation of psychological assessment and treatment for women experiencing mental health disorders during the perinatal period.
Read the agenda and faculty biographies above.

Written materials will be distributed to all attendees at the Friday seminar.
---
Short URL
https://postpartumlegal.eventbrite.com
THURSDAY EVENING DINNER at H2Ocean Restaurant
7pm - Dinner and Remarks by George Parnham, JD
The Thursday evening dinner will feature a delectable fresh menu of H2Ocean Restaurant. Bring a guest -- All are welcome for a gala evening! Tickets above.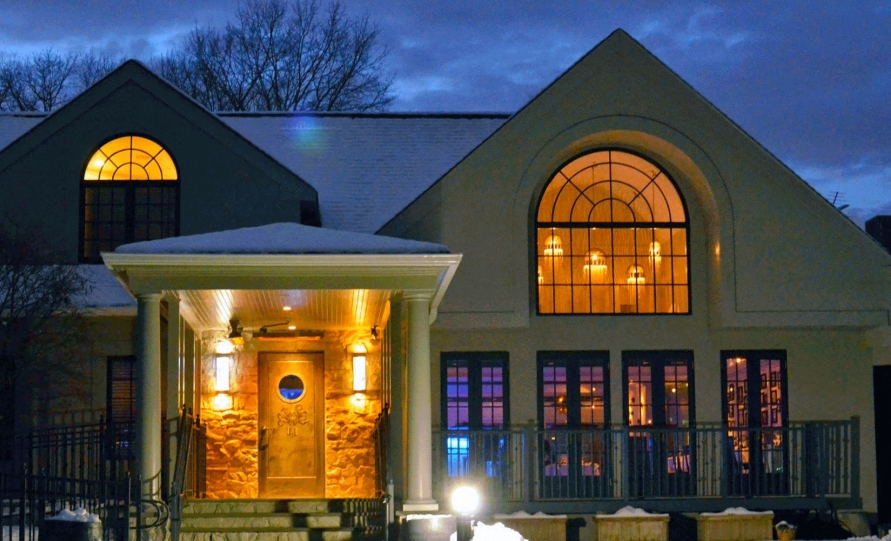 H2Ocean Restaurant & Raw Bar is located in the heart of Morris County, New Jersey just off of Route 10 and minutes off Route 287 in Cedar Knolls. Featuring the freshest wild caught seafood, while supporting local fisheries!
---
Local Lodging at Group Discount
Shuttle available to Seminar
Make reservations directly with the Wyndham Hotel


Reserve by October 2, 2015



973-301-9717
Reference Postpartum Support International or the Block Code: 10216880PS to receive the Group rate. $149/night
enter in the "Group Code" box that opens up.
Florham Park, NJ location
---
GREAT THANKS to Sylvia LaSalandra, H2OCean owner, author, and advocate for maternal mental health, for her generous sponsorship of this event.
---