Event Information
Location
MAD - Home of Creators
10 Place du Nouveau Marché aux Grains
1000 Bruxelles
Belgium
Refund policy
Refunds up to 7 days before event
Eventbrite's fee is nonrefundable.
Kunsthistoricus Saskia van Es zal spreken over de ambivalentie van materialen die gebruikt worden bij het maken van sieraden (NL)
About this event
De mens heeft altijd grondstoffen uit de aarde gehaald, soms met gemak en andere keren met meer moeite. De mens heeft ook betekenis gegeven aan deze materialen en ze gebruikt in juwelen. Niet iedere maker of drager voelt zich meer bij elk materiaal op zijn gemak. Saskia van Es zal in haar lezing schetsen wanneer dit ongemak zijn intrede heeft gedaan in de sieraadkunst. Gaat dit groeiende ecologische bewustzijn, als het dat al is, het aanzien van het hedendaagse sieraad veranderen? Na haar lezing zullen we met Saskia van Es in gesprek gaan over de historische ambivalentie van makers ten opzichte van materialen en hoe materialen die zo worden ingezet vandaag de dag sieraden transformeren.
Bio
Kunsthistoricus Saskia van Es (Amsterdam, 1972) schrijft over hedendaagse sieraden voor Nederlandse en internationale platformen, zoals Klimt02 en AJF. Sinds kort doceert ze aan Sint Lucas Antwerpen, BE. Tijdens haar tijd in het bestuur van de Françoise van den Bosch Stichting, ontdekte ze dat sieraden veel meer facetten hebben dan ze had gedacht. Een thema waar Saskia steeds op terugkomt is de ambivalentie van sieradenmaterialen. Goud, parels, edelstenen, dierlijke materialen, kunststoffen, en ander door de mens gemaakt spul: over elk worden rijke, vaak mythische verhalen verteld, maar de herkomst van deze materialen kan schadelijk zijn. Deze fascinerende spanning maakt ook deel uit van een sieraad.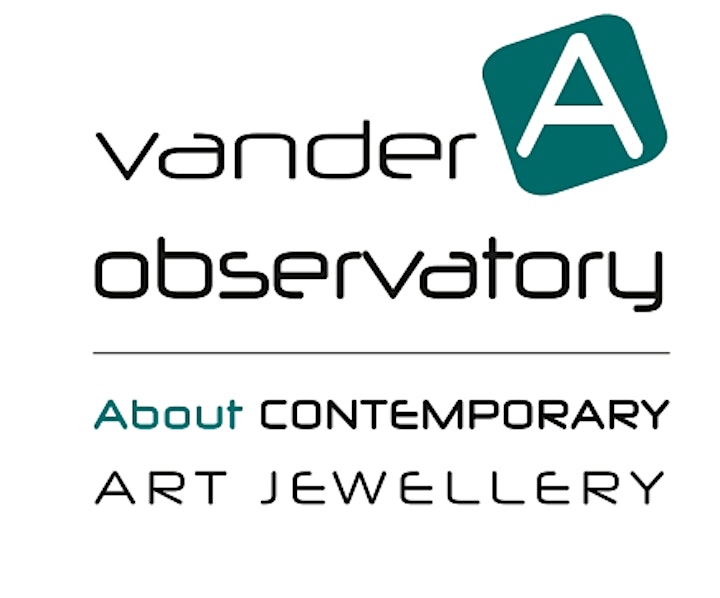 The Observatory of Contemporary Art Jewellery is a place for information and to reflect on experiments and research in contemporary jewellery. It examines the history of jewellery, its practice, its interactions, its teaching and its current forms.By giving voice to artists, designers, experts and human and social sciences researchers, the Observatory of Contemporary Art Jewellery aims to be a place for multidisciplinary exchange, open to all, in the city of Brussels.
Date and time
Location
MAD - Home of Creators
10 Place du Nouveau Marché aux Grains
1000 Bruxelles
Belgium
Refund policy
Refunds up to 7 days before event
Eventbrite's fee is nonrefundable.