Location
New Women Space
188 Woodpoint Road
Brooklyn, NY 11211
Refund policy
Refunds up to 7 days before event
Description
Motherhood is often synonymous with sacrifice: You sacrifice your body, comfort, sleep, and time for your little ones. Sex is typically considered just one more thing you have to give up. But it doesn't have to be. There can be space for intimacy and sex as a mother. In fact, there is space for intimacy and sex as a mom.
Join us for a panel and workshop on navigating sex and intimacy while parenting—covering everything from being a new mom who is all touched out to being a single mom who wants to get back into dating to being on a trying-to-conceive journey.
What does it mean to be desired and feel desirable postpartum? How can you reconnect with your partner after that post-baby, six-week recovery period—or six years after that? We'll get the answers to those questions and more, and learn a few tips so your sex life doesn't become one more sacrifice.
Note: This event is for Black women only; onsite childcare will be provided. Moms, angel moms, moms-to-be, aspiring moms, and care providers to moms are welcome. The event will be photographed, recorded, streamed online, or otherwise publicized at the producer's discretion. Your attendance at the event signifies your permission to utilize your image or likeness in connection with any live, recorded transmission, marketing or reproduction in perpetuity.
Our panelists: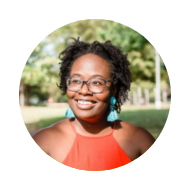 anthonia akitunde
founder, mater mea
Anthonia Akitunde is a journalist and the founder and editor-in-chief of mater mea, a platform that celebrates and supports Black mothers. She is passionate about showcasing the richness of Black motherhood. Her work has appeared in The New York Times, The Root, The Huffington Post, and more.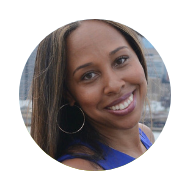 chamin ajjan
clinical social worker + sex therapist
Chamin Ajjan, LCSW ACT, is the author of Seeking Soulmate: Ditch The Dating Game and Find Real Connection. She is a licensed clinical social worker who graduated from the University of California, Berkeley, and attended graduate school at Columbia University. She has postgraduate training in sex therapy and cognitive behavioral therapy and is a Diplomate of the Academy of Cognitive Therapy. She has been in private practice since 2004 and is the founder and Clinical Director of Chamin Ajjan Psychotherapy, a boutique clinic in New York City.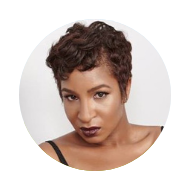 lidia bonilla
chief provaceteaur, house of plume
Lidia Bonilla is a coach, thought leader and the chief provocateur at House of Plume, a lifestyle company that provides elegant storage for your sex toys and other intimate items. She launched the first sex-related brand that was successfully funded on Kickstarter. She is also the co-founder of the Women of Sex Tech, a community featured in The New York Times for empowering and supporting women in the sexual wellness industry.
Lidia empowers women leaders to experience pleasure and purpose in their lives through her coaching programs and workshops. She is on her own journey of self-discovery through her yearlong commitment to daily pleasure called the Pleasure Odyssey.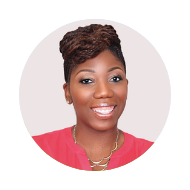 melissa ifill
clinical social worker + therapist
Melissa Ifill is passionate about seeing people succeed and develop into their best selves despite going through some of the most difficult things that life has to offer. Melissa specializes in helping clients develop coping skills to address the effects of trauma such as anxiety, depression, and challenges managing various life transitions.
FAQs
I don't live in New York. Will there be a recording of the event?
Yes, there will be! Purchase a digital ticket, and you'll receive video of the panel and Q&A, as well as any printed materials our speakers share with the audience, 7-10 days after the event.
Wait, why are the digital tickets free?
Technically, they'll be $10 + any processing fees. But since this is our first time recording an event, we want to make sure we produce a video worth paying for first before we take your hard-earned money. By purchasing a digital ticket now, you'll receive a link to purchase the recording once it's live.
And if there are technical issues, then neither of us will have to deal with the annoyance of a refund process!
Just a heads up: Due to the sensitive nature of this event, the recording will cover the panel and Q&A, but not the breakout sessions between panelists and guests. So if you are in NYC, try to make it!
Childcare is provided? Tell me more!
Yes! We will have volunteers from the childcare collective Regeneración NYC on hand to watch your kids during the event. (Kids will be nearby, on a different floor, which is especially nice given the grown nature of this conversation.) Just answer the questions about childcare when you purchase your ticket, and we'll make sure your child is well taken care of! And if your childcare needs change, just update your RSVP information accordingly.
I would love to attend, but $30 is too much for me right now. What can I do?
We're offering a few free tickets to women who express financial hardship. Email info@matermea.com for more information.
I won't be able to make this event. When's the next one?
motherwork is an ongoing event series that happens on the last Saturday of every month. We're already planning our next events—sign up for our e-newsletter to stay posted!
I'm not a Black woman, but I would like to support. What can I do?
Thank you for understanding that motherwork is a space created just for Black women. You can purchase a digital ticket to receive video and materials from the event. And if you'd like to help a Black woman attend this event, consider making a donation to pay for her ticket.
How can I contact the organizer with any other questions?
Email Anthonia Akitunde at info@matermea.com with "motherwork" in the subject line.