Description
MATC IT Student Candidates:
You're invited to participate in the IT Recruitment Showcase
---
---
About The Event:
The IT Recruitment Showcase is a conference-style hiring event that rotates between the candidates presenting (presentation area) and their display booths (exposition area). See the layout of the event below.
Presentation Area:

Candidates will make a 3-minute presentation to present their knowledge, skills, abilities and accomplishments to businesses looking to hire.

Exhibition Area:

Businesses will network and mingle with candidates at their individual booths in this area.
We strongly recommend candidates do a 3-minute presentation and have a booth, even though it's not a requirement.
Candidates that made a presentation and a booth had last year saw the following results:
More businesses visited their booth
After the event were contacted for interviews
Most received job offers as a result
---
Ticket Type Options:
PRESENTATION & BOOTH
PESENTATION ONLY
BOOTH ONLY
ATTENDING
---
Candidate Event Preparation Guide

More information about the event

Pictures from last year's event
---



---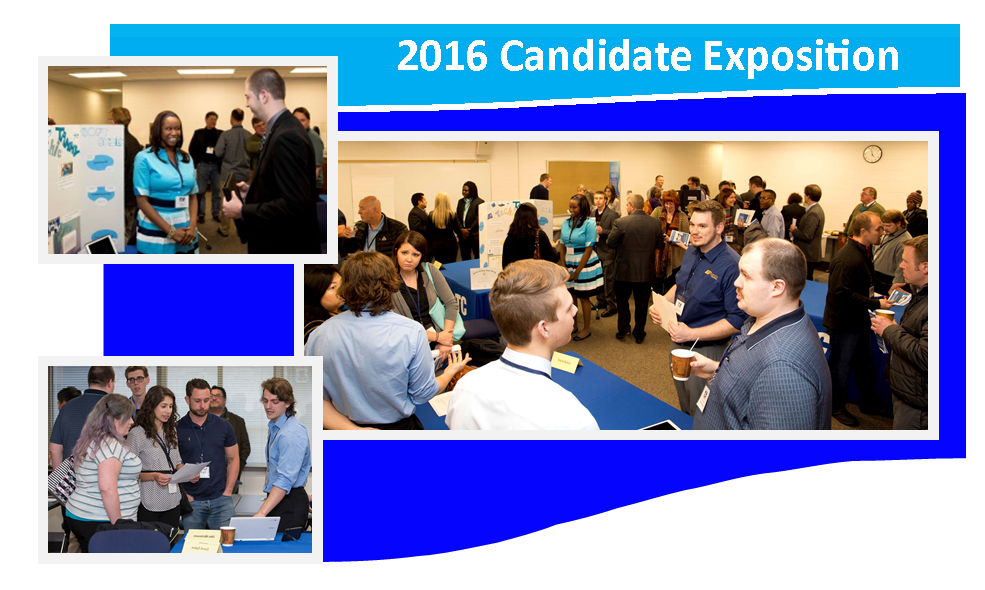 ---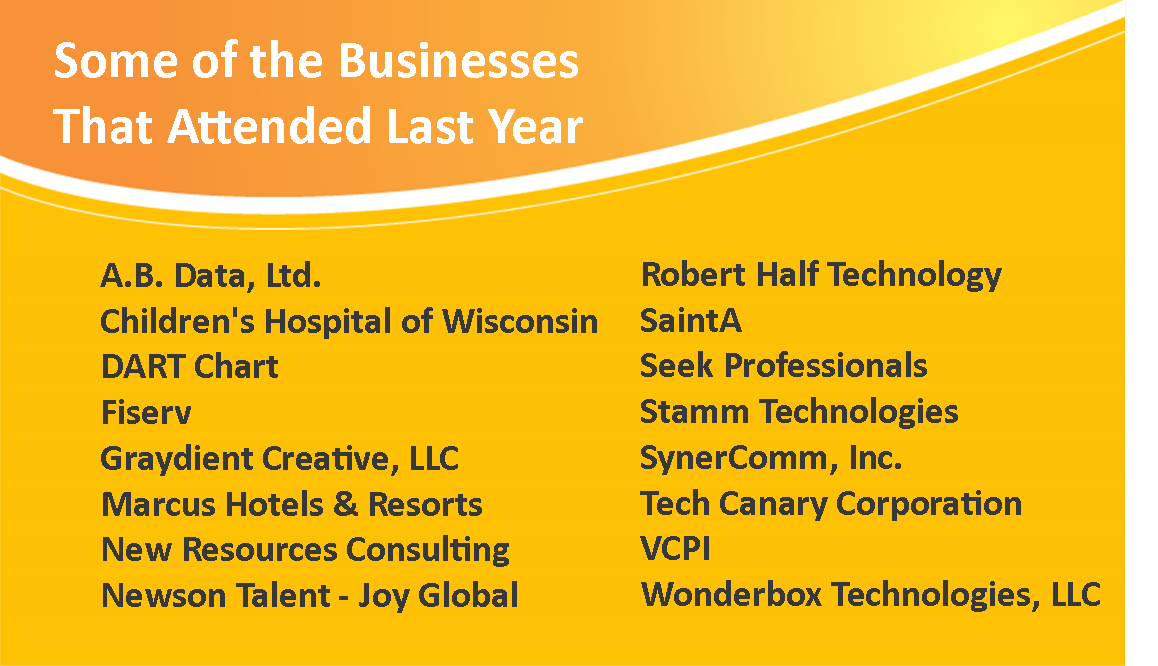 Date and Time
Location
Milwaukee Area Technical College
700 West State Street
Downtown Campus Room - M605
Milwaukee, WI 53233