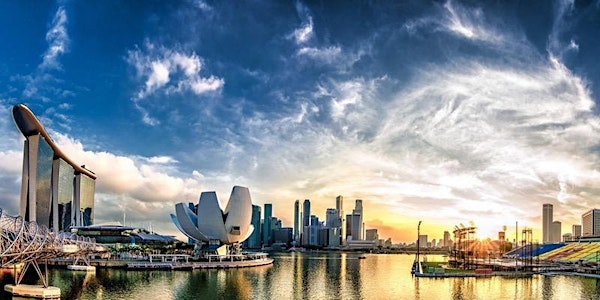 MAS/UNCDF SHIFT Challenge Fund (Remittance) Information Session
When and where
Location
Looking Glass @ MAS 10 Shenton Way Level 11 Singapore, 079117 Singapore
Description
The Monetary Authority of Singapore (MAS) and the United Nations Capital Development Fund (UNCDF) have formed a strategic partnership under the ongoing UNCDF's SHIFT (Shaping Inclusive Finance Transformations) programme to facilitate the development and access to digital financial services in the ASEAN region
As the first initiative under the collaboration, MAS is a Supporting Partner of UNCDF SHIFT's Remittance Challenge Fund Window, which is now open. The Fund provides co-funding grants for innovative, scalable business models that foster regulated international remittances to Cambodia, Lao PDR, Myanmar and Viet Nam (CLMV) for women, and concurrently increase adoption and usage of remittance-linked financial products and services in CLMV.
UNCDF and the Monetary Authority of Singapore (MAS) invite financial institutions, non-bank financial institutions, micro-finance institutions, money transfer operators, mobile network operators, mobile financial service providers, and FinTechs to submit an Expression of Interest (EOI) offering innovative business models or to scale international remittance service delivery.
Call for Expression of Interest: http://shift.uncdf.org/call-expression-interest-shift-challenge-fund-facility-opens-third-window-remittances
EOIs must be submitted before June 9, 2017.
UNDCF SHIFT and MAS cordially invite your organisation to attend an information session in Singapore, which will present the Remittance Window and answer questions regarding the EOI process. The session details are as follows:
Agenda:
3pm: Registration
3.30pm: Welcome speech (Presented By MAS)
3.45pm: Welcome and DFAT Support on UNCDF SHIFT ASEAN (Presented By: DFAT Post Singapore)
3.55pm: Welcome and Presentation on Remittance Window – What are we looking for? (Presented By: Fakhrul Islam, Fund Facility Coordinator, SHIFT)
4:30pm: Questions and answers: Expression of Interest (EOI) preparation and submission
5.30pm to 6.30pm: Refreshments served and Networking