MASTERY INTENSIVE SEMINAR Jim Britt's Power of Letting Go-- Jim Lutes's Mind Masterpiece

Saturday, June 22, 2013 at 10:00 AM

-

Sunday, June 23, 2013 at 5:00 PM (PDT)
Event Details
YES!
One simple word could
change your world, so  
  Please Read Carefully
 Have you ever felt any of the following…Be Honest now
Anxious about money or success…

Emotionally exhausted… 

Stressed…

Time pressure… 

Worry…

Depressed…

Controlled by other people or circumstances…

Unfulfilled relationships…

Not sure about purpose…

Impatient about success…

Financial freedom beyond your reach?
The fact is, for most people about 90% of their time and energy is spent dealing
with non-productive feelings, beliefs and emotions. 
Take a quick inventory of how you spend your day. 
If you're like most, you'll be absolutely astounded at how much time you spend on feelings, emotions and non-productive actions that don't lead you in the direction
you want to go.
And if you're like most, you've probably already tried different ways to tackle the problem. 
Attended personal growth seminars 

Gotten Motivated

Read self-help books 

Participated in encounter groups 

Affirmed the positive 

Listened to subliminal tapes 

Sought spiritual truth at retreats 

Followed a guru 

Pulled your own strings

Walked on fire 

and more 
If you've read this far...the odds are you've tried one or more of the above.
And they probably didn't work otherwise you wouldn't be here. 
Maybe you've tried all of them and discovered that even though these programs worked to a degree there was always something that seemed to be missing. 
The Reality is that most of us continue to struggle for what we want in life because we're literally pulled in two directions at the same time. Our desire for success and happiness moves us forward. We feel productive, that sense of "aliveness." And then, without a moments notice our non-supportive feelings and beliefs creep in and take over, causing us to unconsciously buy into fear, worry, doubt, scarcity etc., pulling us right back down again. 
Mastery Intensive Seminar
2 DAYS THAT ARE GUARANTEED TO CHANGE YOUR LIFE
You'll be able to BREAK FREE of Self-imposed Limitations and
Discover the Secret to Creating the Life You Want!
Considered by many as the most powerful self-empowerment 
seminar offered in the country today.   
Letting Go
Jim Britt has spent the last 35 years personally guiding ten's of thousands of individuals step-by-step through powerful letting go processes that will touch every area of your life. He'll show you how to let go of anxiety, let go of negative beliefs, feelings, emotions and behaviors that keep you stuck.  
Reprogramming
Jim Lutes, Master Hypnotist and highly skilled subconscious re-programmer has the unique ability to create performance change in an individual in a fraction of the time.
Combining Jim Britt's Power of Letting Go with
Jim Lutes's Mind Masterpiece subconscious re-programming
individuals can reach new levels of achievement and fulfillment
in all areas of life rapidly. The results are at times nothing short of amazing.
Mastery Intensive is not about motivation, therapy, positive thinking or personal development.  
Motivation is a wobbly ladder that you climb to try to see over the wall. 
You think it works, because it lets you see what's on the other side...
but it actually leaves you stranded on top of the wall because it doesn't
show you how to get down the other side, and eventually you come crashing
back down.
Therapy assumes that there's something wrong with you and/or the wall and tries to help you fix the wall with more bricks and cement...the last things you need!
Personal development is simply self-addition. While it may be beneficial, it will not and cannot get to and fix the core problem.
Positive thinking is simply a quick-fix cover-up for reality...a form of suppression.
Letting go AND reprogramming is the key. In fact it is the ONLY key if you desire permanent change.
Letting go of your attachments to things, people, or outcomes removes the wall. The wall simply vanishes because it only exists in your mind, in your emotions, in your  self-limiting beliefs.z
Then and only then do you have the capacity for re-programming for what you want in life.
 We BOLDLY ASSERT that we can quickly teach our simple empowerment building secrets to YOU…We'll show you how to instantly let go of the blocks holding you back, re-program your subconscious for success, eliminating the factors holding you back from a lifetime of accomplishment, and launching a bullet proof path to creating the life you want!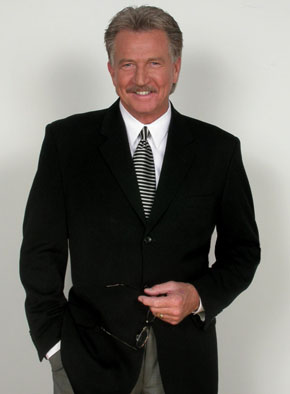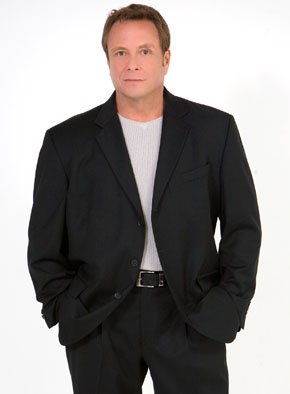 Jim Britt is an internationally recognized leader in the field of peak performance and personal empowerment training.He has served as a success counselor to more than 300 companies and trained more than 1,000,000 people in his seminars.

He was recently named as one of the top 20 living success coaches and received the Best of the Best award out of the top 100 contributors of all time to the direct sales industry, as  trainer of the year award.

Jim is author of 16 best selling books and programs including, "Power of Letting Go","Rings of Truth," "Do This Get Rich-For Entrepreneurs,  "Unleashing Your Authentic Power," "Freedom," "The Law of Realization" and "Cracking the Rich Code," to name a few.

He is more than aware of the challenges we all face in making adaptive changes for a sustainable future.

 

Say the name Jim Lutes and chances are a top performer in your company has attended one or more of his dynamic training programs.

In his early twenties Jim made a decision that entrepreneurship was the only direction for him and never looked back. As one of the worlds experts on hypnosis and the human mind,  he took his skills regarding the human mind and combining it with the power of influence, persuasion, communication and proven success strategies he launched Lutes International in the early 1990s.

He is the author of best selling programs Mind Masterpiece ans Life Masterpiece Experience. Celebrities, Athetes, and individuals from all walks of life have used Jims techniques to rapidly change and transform themselves and their lives.

 

 

 
The Others Say About Jim & Jim's Work: 
 "Dear Jim,
Several years ago, my life was in complete shambles. I had just gone through a divorce. My children lived in another part of the country. My profession of fifteen years had gone completely upside down. I was unhappy, and no longer sure of my purpose in life. My life was what you might call, "the pits." I went from thinking I knew who I was and why I was here, to feeling that life was empty and without meaning.
For years I felt completely lost, I literally gave up until I was introduced to the Power of Letting Go. WOW! What an experience. During your program I felt something shift inside. I can't really explain it, but I felt changed. 
My life has changed forever! I don't feel tense or stressed out anymore. I actually love myself. It is just amazing what some simple changes in the way I look at life have done. I still have a some to go but, but with the use of the tools you provide I am actually enjoying my life and what I have right here, right now. 
I know it sounds strange but I almost feel that I am no longer here on earth. I feel like I had been transformed through some kind of time warp into another place and time. I feel totally connected to life in every way. Nothing on the outside matters anymore…no problems, no stress and no games to play. Everything is just natural and beautiful. It's really hard to put into words the type of connection I feel as a result of your program. 
Thank you. From the bottom of my heart, thank you! You have literally saved my life!
I plan to tell everyone I know about what I've discovered…and about your work!"
Molly P---Seattle
Mastery Intensive is about discovering and dealing with the root cause of your problems…whatever they may be…personally, financially or professionally….and then reprogramming your subconscious for the life you want
Most often we approached an issue like having a flat tire on your car.
You fixed the tire. Makes sense, right?
But what happens if you keep "driving down the same road" with the same pot holes and nails. You end up with another flat tire, right? 
Your "flat tires" always feel familiar. 
 See, everyone... has these "programmed" beliefs, thoughts and emotions that keep us going down the same road, changing or replacing the same tires, and generally repeating the same mistakes. 
It becomes literally an addictive cycle just like being addicted to a drug.
And all the self-help, "think good thoughts" programs you try don't work in the long run because they're just ways of patching the tire without ever getting off that same road.
It's like taking a drug to get rid of the addiction. It feels right when you take it because it temporarily eases the pain... 
I think you see how this goes. It's crazy-making, isn't it?
MOST PEOPLE GO THEIR ENTIRE LIVES REPEATING THE
SAME CYCLEWITHOUT HAVING THEY SUCCESS DESERVE.
Fortunately, it DOESN'T have to be this way
for YOU, because you are here right now...
THAT IS IF YOU CHOOSE TO TAKE ACTION
Once you let go of the obstacles and inner barriers and re-program your subconscious for success you'll unlock the power that will allow success and happiness to flow to you easily and naturally. 
So, if you're ready to finally get things "handled"… and say "GOODBYE" to the problems and issues that have sabotaged you with money, relationships, career, and happiness your entire life… I have some fantastic news for you…
SPEND TWO DAYS WITH US IN ORANGE COUNTY, CA. ON DECEMBER 15th & 16th AND WE GUARANTEE YOUR LIFE WILL NEVER BE THE SAME AGAIN
Tuition Just $497
Imagine being able to let go of self-imposed limitations and to live virtually stress free. 
How would you like to remove the blocks that stop your success in every area of your life and add new foundational programs that support your success?

How would that feel?
Let me ask you...
What would it be worth to discover the secrets to letting go of the baggage you've been carrying around for years…Baggage that has kept you from having the success, money, health, fulfillment and happiness you've always wanted? 
Take a few seconds right now... what would that be worth to you?
Just imagine what your life would be like if the barriers that have held you back, vanished!
Can you think of an obstacle that's holding you back?
What if it disappeared and a new program took its place?
Here is your chance to change your life... and it's 100% Moneyback Guaranteed!
If you are not completely satisfied, you don't feel like you got your time or money's worth, at the end of the event see us or one of our staff and we'll refund every penny.
At Mastery Intensive You'll Learn How to:
Patch up the holes in your self-esteem FOR GOOD and build a rock-solid foundation of confidence that will help you in any situation... 

Overcome your "bad programming" and start living the life you were born to live. 

Figure out YOUR exact blocks... and eliminate their influence on your life. 

Stop giving your life away to others. You'll let go of the DEEPER ROOTS of your need to please others and come away feeling stronger and more powerful than ever.

Make a simple change that puts you in the drivers seat of your life.

Break the yoke of depression or sadness by getting to the heart of your feelings... realizing that it's "old stuff" and letting it go once and for all. 

Conquer your emotional energy and give yourself the ability to turn any uncomfortable feeling into positive energy that motivates you and those around you. 

Conquer anxiety and never again be a slave to your emotions. 

Build your "Letting Go" muscles so that you won't have to read another self-help book. 

Break your stubborn destructive habits quickly, easily, and permanently… and replace them with constructive habits.

Eliminate all possibility of another person "pulling your strings" and take total control…no matter what the situation. 

LASER IN on the REAL reasons that you can't make the money you want or need and re-program for abundance. 

Quickly get over the pain of any bad situation and stop letting it affect your current actions NOW. 

Transform stress, anger and anxiety into SELF-ESTEEM. 

Forgive yourself for past mistakes and bad experiences and instantly turn them into learning experiences. 

Eliminate the "up and down" rollercoaster of success and failure that usually comes with learning a new skill and create a path of CONSISTENT results. 

Stop beating yourself up over things you KNOW you should let slide off your back. 

And you'll create a change in thinking that will instantly put you back in control of your life… and… turn your life into an exciting adventure that keeps getting better and better! 
Network to Improve Your Net-worth
Meet and mingle with top professionals. They say "it's not always what you know but who you know that can make all the difference." Meet Jim Lutes and Jim Britt at the Friday evening mixer, and throughout the two-day experience you'll meet and get to know top professionals from a variety of industries. They'll share information, tips, strategies and referrals that will help you in achieving the level of success you desire...personally and financially. It is networking at the highest level. The mixer alone could well be worth the price of admission.
How Can You Know If The Mastery Intensive Is Right For You?
If you're living the life you want... no worries, no cares, no frustrations... all the money, love and happiness you need... then you might not need it. 
If you don't have any anxiety, lack of self-esteem, or fear what other people think of you…then you may not need it.
If you don't have any problems when you are "in the moment"… and you always do the right thing when it counts…then you probably don't need it.
If you are already the success you desire to be…then you probably don't need it.
However… if while reading through this list below you realize that you have experienced more than one… you NEED to attend Mastery Intensive immediately:
If you've ever been in a situation where you knew exactly what to do… but in the moment, your emotions took over and you messed it up… 
If you feel that if you stop working so hard, you'll never get what you want... or, that you'll never get what you want no matter HOW HARD you work at it... 
If you can't seem to break out of the "debt cycle" and every time you take one step forward, you fall two steps back... 
If you thought that having a ton of money was the answer... got it... and STILL felt afraid of what "might" happen... 
If you feel like you are "almost there"… but you just can't get it completely together… 
If you've tried all the "think good thought" and affirmation techniques, but little has changed... 
If you KNOW that an argument is coming, but can't keep it from happening... 
If you feel resentful, angry or disappointed in someone... and THEY won't change or apologize... leaving YOU feeling even more angry... 
If you have ever felt like nothing you did would fix the problems you have… because they're just bigger than anyone can imagine… 
If you've ever felt like you couldn't share what's REALLY going on, because you were worried that anyone that you told might laugh at you… 
The bottom line is this:
I don't need to tell you whether or not you need the information that is imparted Mastery Intensive. If you need it, you already know it.
We don't want you to believe us. All we ask is that you try it for yourself. We'll let you be the judge. It's worked for tens of thousands and it will work for you too! 
100% MONEYBACK GUARANTEE
 So what do you have to lose?
Why not stop the short term motivation that only lasts for a few hours or days, and replace it with principles and guidance that will help you achieve long-term success in managing your life...personally, financially and professionally…and permanently! 
When people ask us why we're so passionate about this program…all we can tell them is that "it works!" That's why we're passionate about it…it works!
You'll see results the first time you use it…guaranteed
Tuition for Mastery Intensive is affordable for everyone
Two days for $497…and it is 100% money back guaranteed
If at the end of the event you don't think it was worth your time and money see us or one of our staff and ask for a refund
Mastery Intensive is the gift of FREEDOM...
FREEDOM to start living the life you want...
TODAY. 
One year from now you'll be
saying one of two things…
"I wish I had" or "I'm sure glad I did." 
 Why not you…don't you think
it's your turn to succeed…
to be financially successful and stress free?
 Why not now? 
We sure hope you Join Us. You'll be glad you did.
Tuition $497 
 Register NOW.
Seating is limited
When & Where

Orange County, CA
Hilton Hotel
Irvine, CA


Saturday, June 22, 2013 at 10:00 AM

-

Sunday, June 23, 2013 at 5:00 PM (PDT)
Add to my calendar
MASTERY INTENSIVE SEMINAR Jim Britt's Power of Letting Go-- Jim Lutes's Mind Masterpiece