Mastery Class: CGC X LAZADA - 'My First Digital Workshop'
About this Event
No matter you're selling products or services, it is time to go digital!
HIGHLIGHTS OF THE CLASS:
1. On the spot business registration with LAZADA
2. Tips to grow your business on LAZADA via POWER OF 5 TOOLS
3. Expose to LAZADA'S GOLDEN FORMULA
4. NEW SELLER JOURNEY WITH LAZADA FOR 90 DAYS!
5. Consultation on Market Access Expansion via CGC Developmental Programme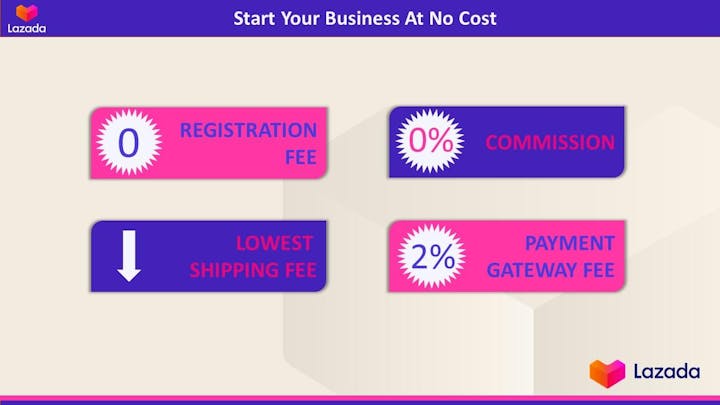 WHY LAZADA?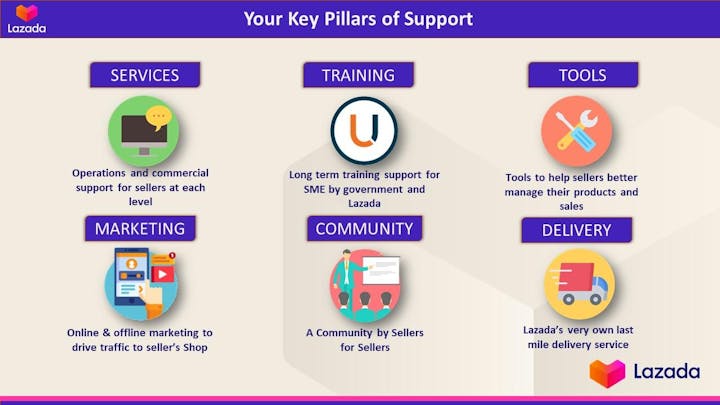 Are you ready to expand your business? Hesitate no more and register now for the class!
Things you must bring to attend the class (Compulsory):
1. Tablet / Laptop (if not, smartphone will do)
2. Photocopy of NRIC Front & Back (Both Hardcopy & Softcopy)
3. SSM Registration No
4. Copy of SSM
5. Bank Statement of Three (3) Months - Company & Personal (Key Decision Maker)
6. Photos of Three (3) SKUs (Hardcopy & Softcopy)
Seats are only limited to the selected twenty-five (25) SMEs . Once selected, you will be called and given a special code to attend the Mastery Class My First Digital Workshop with CGC X LAZADA.
DETAILS OF WORKSHOP
Date : 17th October 2019
Time : 1.00pm - 2.00pm
Venue : Trove Hotel, Johor Bahru