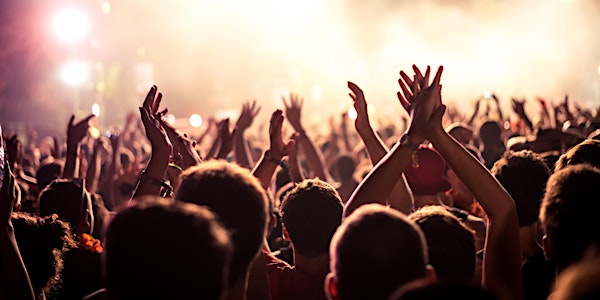 Masters of the [U]niverse Summit
When and where
Location
The Redgate Revue Stage 1601 Johnston Street Vancouver, BC V6H3R7 Canada
Refund Policy
Contact the organizer to request a refund.
Description
Masters of the Universe Summit?! WTF is that? And why is the name so weird?!
Well first off, it's because I'm weird. So there's that.
And secondly, it's because I have learned that when we Master Our Own Universe, we are indestructible. When we learn why we do what we do, become aware of our passions, patterns and dreams, we take control of our lives. We become the Creators of our lives rather than the victims of it.
This Two-Day Weekend Summit is for you if:
You have a feeling that there's something more out there for you and your life
You are trying to figure out what your passion is
You are in search of what an authentic life looks and feels like
You are looking to be inspired to take the next step towards your dreams
You are ready to OWN your greatness & SHINE
You want to meet other amazing people just like you and find/build your tribe.
That's what this Weekend Summit is about:
Twelve amazing human beings will be each taking the stage. Messengers, motivators, trail-blazers, creators, inspirational ass-kickers… whatever you want to call them… they have each helped transform so many people's lives, including my own. Their journey, their words and their work, are all an expression of their authentic selves. They live and marinate in their truth. Their lives are a mirror of a higher potential - that is available to us all. These individuals inspire me daily to continue to live my life the way I do, and I know they will invite you and show you how to do the same.
In this Weekend experience you will:
Connect - Meet 200 likeminded and like hearted people who are all on a quest to make their lives better and contribute to this world in meaningful ways.
Create - Connections with yourself, to your heart and what inspires you to unleash your creative spirit into the world and all you do.
Master - Your inner world, mastery is a lifetime process and certainly can't be done overnight, however you will gain insights and actionable that will assist you in creating your life to be an ongoing expression of your mastery.
Transform - What you believe is possible. You will learn that change is choice and that all it takes is one step in the direction of your dreams. That's when we create momentum and see that we truly are creators.
Inspire - You will be inspired and you will inspire others. You will say the words and be the person someone else needs in that moment. You will find inspiration in the seemingly mundane... because there are no coincidences, only unseen synchronistic moments waiting to be leaped on. You will leap.
Mastering You. Understanding your [U]niverse. Connecting the dots, and living a LIFE you LOVE. This is why we are here right?
You will hear from people who have been exactly where you are. Other human beings who just happen to be World Class speakers, who have mastered, and continue to master their authentic connection to their own hearts, and in turn, their purpose.
We are excited to bring a limited tribe of just 180 people together to be inspired, leave our dent in the Universe, find deeper love, and connect deeper with ourselves. If that doesn't already sound elfin amazing, we'll do it all whilst nestled oceanside and in the mountains in one of the most beautiful places on earth...Vancouver, BC.
Come find [U]r tribe, [U] lover, [U]r passion, [U] dreams... [U]rself.
Leave as a Master of the (your) [U]niverse
Take advantage of the Early Bird price of $299 ($399 Regular) which ends on April 7th! There is limited seating and tickets are going fassssst.
****full refund until April 6th. 50% refund until April 28th. After April 28th ticket can be gifted to another person to take your place or can be used for a future event